Reducing whole-life costs without upfront investment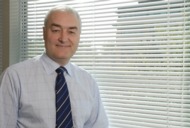 Peter Orr explains how integrating building systems from the outset of a project incurs little or no extra cost — and then delivers savings throughout the life of the building.With 75% of a building's expenses taken up by maintenance and running costs, decisions taken at the design and construction phases have far-reaching financial and operational implications. Traditional building-management systems grew up around separate, standalone applications for HVAC, energy management, fire, CCTV, access control and lighting — each with its own monitoring and control station. As an entirely separate project, IT infrastructure including structured cabling, data routing, switching and voice systems were installed and commissioned much later in the build programme — often with their own management and monitoring solutions deployed after building occupation. These standalone solutions for building services, security and life safety solutions provide clear benefits to end users, but technological developments now mean they can be providing a whole lot more — and at little or no extra cost. Building owners, operators and tenants are becoming increasingly aware that the systems installed at the start of a project can have a substantial impact — positive or otherwise — on the whole-life costs of the facility. Savings In a survey of the North American market carried out by Reed Construction Data for CABA (Continental Automated Buildings Association) in August 2005, partially integrated systems generated £800 000 in cost savings over a 10-year life cycle of a 30 000 m2 building, compared to a non-integrated equivalent. A fully integrated system generated almost £1 million more than the non-integrated alternative. What made building operators really sit up and take notice was the fact that the cost of installing a partially or fully integrated solution was roughly similar to the traditional, non-integrated systems — and in some cases actually cheaper. The fact that convergence produces a far more flexible and productive platform from which to run the building for the greater benefit of its occupants and owners makes the integration decision very compelling. In other words, putting intelligence into a building doesn't cost; rather it delivers measurable value and a return on investment from the outset.
Missed opportunity
Traditional building management systems developed around separate applications that do a job but which do not talk to one another. That lack of communication is a big opportunity missed. Part-integrated solutions — for example, linking building access control with its CCTV system — certainly provide some benefits, but the data held within those systems will still not being used to its full potential. The real power lies in integrating the different applications and centralising monitoring and control. This can lead to faster and better-informed decisions in the case of a building incident, which can yield life-safety enhancements. Automated decisions initiated by joined-up infrastructure can reduce energy costs and increase the productivity of a building's occupants. For example, data collated in an intelligent system can be used to optimise system uptime, increase comfort levels, empower staff, improve occupancy rates and create opportunities for enhanced revenue streams. An intelligent solution facilitates information sharing between departments and uses the data to ensure automated building control processes perform on the basis of all available and relevant information, thereby increasing productivity whilst reducing costs and risk. It also ensures informed and timely responses to alarm events, the flexible accommodation of changing business needs and provides one common platform to develop applications which are scalable, inter-operable and manageable from a single point — such as a PC, a telephone or a PDA.
Open protocols
The advent of open protocols means individual systems no longer need to sit on their own network (unless required by regulation) — significantly reducing cable installation costs and also increasing the importance of a flexible and robust IT infrastructure that can accommodate change over time and distance. As a consequence, network selection and the choice of structured cabling provider are taking priority over the specification and choice of M&E systems in the design and installation phases of a building. One network means the best possible use of the cabling infrastructure, clearer project management and significantly simplified interoperability. This move up the specification pecking order has met with some resistance, partly due to the incorrect assumption of additional integration cost and partly due to a reluctance amongst contractors to veer from the tried-and-tested contractual path. However, things are changing now that the whole-life benefits of integration are being better communicated than ever before. No building owner and/or operator is going to ignore the opportunity to reduce system installation and operational costs, reduce risk, increase safety and security, enhance control and functionality and improve revenue potential by integrating key control and management information systems. In addition, building owners, facilities managers and occupiers are faced with achieving ever-increasing building and facilities-management targets — with static or declining budgets. Looking ahead, this key consideration will focus their minds on the best way forward for the whole life of the building.
Peter Orr is business-development director, network services, with Honeywell Building Solutions
Related links: