Maximising the benefits of portable-appliance testing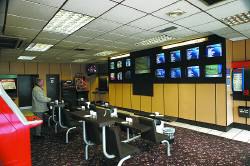 PETER WOODS provides a 7-point checklist for selecting a company ot carry out portable-appliance testingortable-appliance testing, or PAT, is not only a legal requirement but it can also form an integral part of an organisation's maintenance plan, allowing the maintenance manager to see which products fail and helping make decisions on replacement or repair. It is also useful in any legal disputes arising from accidents. With a well documented testing system, an organisation can prove that it did everything in its power to provide safe, usable equipment for its staff and visitors. But how do you go about choosing a company that can provide these benefits? What do you need to look for and what issues should a candidate supplier address? Below is a 7-point guide to getting the best possible supplier of portable-appliance testing.
1. Infrastructure
A company should be easy to do business with. You can assess a company's level of professionalism from your first call. How fast is the phone answered? How courteous is the contact? How quickly and efficiently are you transferred to an expert? If your company has many sites all over the country — perhaps a network of computer retailers or a hotel chain — nationwide service is a must. You need the same level of service, standard of reports and pricing structure at all your facilities and so will need to choose a company that can cover the entire country. Good companies offer clear guidelines to each step for effective PAT testing. Ask to see their 'method statement' or equivalent, samples of the reports they provide and any other literature that may help in your decision. Above all, effective PAT can only be carried out by a company that is well organised and has a clear structure to its procedures. Get beneath the company and find out what and who makes it tick
2. Technology
A PAT company should also be working with the latest electrical test equipment: its instruments should conform to BSEN61010 and BSEN61557 and should be regularly calibrated. The best companies also employ hand-held computers that allow them to cut the time to collate test data dramatically. This can be relayed back to head office, which can then dispatch a report within hours, bringing enormous time and cost savings to your company. This attention to using the right equipment, combined with a good engineer, gives the best companies the edge and allows them to test up to 200 appliances a day, cutting down time on-site.
3. Pricing
Prices for PAT services vary depending on size of site and number of appliances being tested; lowest price may not mean best quality. Consider in particular the speed of response and professionalism of the company's test engineers.
4. Competency
Skills and competence of the PAT company are major issues to reassure yourself about. Ensure that all engineers are qualified to C&G Certificate 2377 and that testing is carried out to IEE's 'Code of practice for in-service inspection and testing of electrical equipment'. The Health & Safety Executive (H&SE) publishes guidelines on PAT, which your chosen company should be able to send you. Of course, you do not want testing to disrupt your normal operation or cause inconvenience to staff and customers. The PAT company should be able to plan the testing to minimise disruption to your workforce. Night working should also be possible, leaving the day free for normal routines. Ensure the company has professional membership of the NICEIC and other regulatory bodies, is fully insured and approved to all relevant quality standards, such as ISO 9000.
5. Delivery
To get the most from the PAT process, you will need full documentation once the testing is complete. This should consist of clear and well presented reports, with individual reports for each location. Reports should provide detailed information on each appliance in each department, and you should receive them within hours rather than weeks. A report can also act as an asset register for all appliances in your organisation.
6. After-sales service
Good after-sales service is increasingly seen as essential by customers. A well organised company will alert you when the next series of tests are due, so you can plan your schedules.
7. Getting a good report
The written report is the bastion of PAT. It is the critical document that could be used in a court of law should a company need to prove that all reasonable steps were taken to avoid an incident. All items that pass the inspection and testing should be labelled with a safety sticker and a barcode number that will help you keep track of all portable appliances and manage your data for future testing. Here are the principal benefits of a good PAT company: • You will be given a detailed portable appliance inspection and testing report that provides information on each item • Each site will receive a separate report on appliances tested. • The report can act as an asset register for all appliances in your organisation. • Each hard-copy report is presented in simple and plain language. • You get test results within hours rather than weeks.
Peter Woods is marketing manager with Epsilon Test Services Ltd, Bearland House, Longsmith Street, Gloucester GL1 2HJ.
Related articles: