The focus is on energy

At this year's Energy Event, the BCIA took a chairing role and heard a number of presentations that point very clearly to a growing urgency in the search for ways to make buildings and businesses more energy efficient. BCIA President Steve Harrison reports.
At this year's Energy Event a number of speakers pointed very clearly to the fact that energy efficiency in buildings is close to the top of Government and business agendas.
Speaking at the event, Lord Redesdale, chair of the Energy Managers' Association (EMA) said his organisation is on a drive to promote energy management as a profession. He highlighted rising energy prices, saying that his association expects energy prices to double over the next five years.
He said: 'A lot of companies will have difficulty with their energy costs. Parts of the grid are already under stress, and blackouts are coming down the line.'
With coal-powered fire stations on the way out, and nuclear power stations not coming online until at least 2030, the UK faces a difficult gap in its energy supply. Until now, saving energy has not had the sort of attention that finding new supplies has garnered.
'Energy efficiency has been the Cinderella issue for years. Yet we waste 40% the power we take from the grid,' commented Lord Redesdale.
He also emphasised the growing trend back to energy performance certificates (EnPCs), as well as automated demand response (ADR) but also pointed out that better energy efficiency requires a greater understanding of how it can be achieved. This includes more training for building and energy managers.
Speaking directly from the client experience was Andrew McMullen, energy performance manager for Tesco Stores. The organisation has 2700 sites in the UK, and uses 2.5 TWh of electricity per year. As well as reducing its energy use, Tesco is focused on cutting its carbon intensity. Since 2007, the retailer has cut this figure by 33%, and also saved £110 million on its electricity bills.
McMullen said: 'We have used a range of technologies over that time, including variable speed drives, voltage optimisation, and low energy lighting.'
He emphasised the importance of robust information on energy use. 'We invested in sub-metering, even though it doesn't contribute directly to energy saving. But we are continually changing our store layouts, which can erode the data quality, so need to be able to monitor it closely.'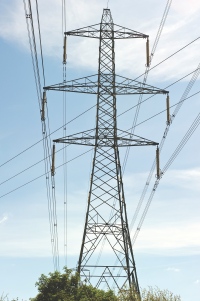 McMullen said that after seven years of energy saving, Tesco is still finding ways to reduce its usage: 'We have to work hard to find them, but we look to maximise what we already have.'
He added that some of the important learnings from Tesco's experience of long-term energy reduction include what seem like simple steps, but which can be very important. For example, he recommended use of parameter alarms and good control of boilers. He also advised that multi-site organisations should ensure that there is a standard naming convention used to label services equipment on the BEMS — to help staff and outside contractors identify them more easily. He also said that passwords on BEMS should be used robustly, to protect the system from any changes by individuals which would reduce energy efficiency.
Tim Snaith, head of energy and engineering at Alliance Boots related how this retailer has also focused on energy efficiency over the past years. Boots spends £35 million per year on energy across its estate, which includes its headquarters and research centre in Nottingham and its nationwide stores.
Snaith emphasised the importance of data on energy use: 'Reporting is an enabler, and it drives behaviour. With better awareness of their energy use, we have encouraged stores to compete to be the most energy efficient.'
For Snaith, the power of data on energy use is that it can directly drive the actions of the organisation, particularly in terms of where investments can be made to optimise efficiency.
'It is important to set meaningful targets for store managers, and to respond to stakeholder requests for information. Data helps us change operating systems and ways of working to ensure optimal use of energy. It gives us the longer-term picture,' said Snaith.
With the search for energy efficiency now well underway, it is clear that properly configured controls make a significant contribution to reducing energy consumption. Organisations that recognise this are leading the way, and it is important that we learn from their experience.
Steve Harrison is president of the Building Controls Industry Association and on the global product management team for Belimo
Related links:
Related articles: