Responding to the F gas regulation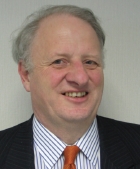 The British Refrigeration Association (BRA) has to challenges posed by the new F gas regulation with the preparation of expert guidance on coping whit the changes to availability of common refrigerants and the need to use new refrigerants. It deals mainly with R404A (widely used in retail refrigeration) and R134a and is called 'Putting into use replacement refrigerants' (PURR)
The document highlights the fact that from the start of 2015, a cap and phase down was introduced which seeks to reduce the amount of HFC refrigerants placed on the market.
Under the EU G gas regulation, the will also be a ban from 2020 on new equipment using refrigerants with a global-warming potential (GWP) of more than 2500. R404A has a GWP of 3922, and R134a's GWP is 1430. There will also be a ban on using such refrigerants for servicing existing systems from the same date.
There is a real risk of refrigerant supply shortages and virgin 404A availability becoming limited, so existing R404A systems will have to be replaced or have a change of refrigerant. There are so many systems in use that many will have to rely on reclaimed or recycled refrigerant for servicing.
BRA president Mike Lawrence says, 'There can be no doubt that the F gas regulation will have an impact on the market for certain refrigerants. For example, companies using R404A in their systems must ensure that the refrigerant is reclaimed and kept for future servicing. This is a very different approach to the one that we have been used to.'
The report can be downloaded from the link below.
Related links:
Related articles: