Refrigerants – the unseen changing landscape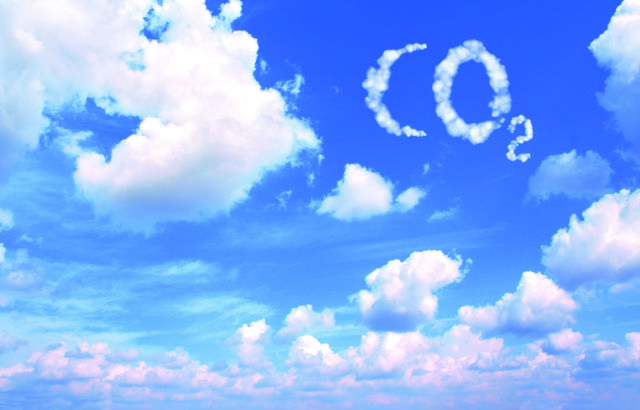 Karen Fletcher explores the new landscape of refrigerants as phase down kicks in
The F Gas Directive, introduced in 2006 and updated in 2014 aims to reduce the potential damage to the environment from gases which are commonly used by business and industry. Hydrofluorocarbons (HFCs) are particularly targeted. For the air conditioning industry this has been one of the most significant challenges it has ever faced.
For those wondering how this EU-wide quota system might work post-Brexit, plans are already in place. The government website covering the F Gas directive states that: "If the UK leaves the EU with no deal, the UK will regulate F gas and ozone depleting substances (ODS)". It also points out that if there is a no-deal scenario, new UK and ODS regulations will transfer 'most of the requirements of EU regulations into law.'
This means that requirements currently in the F Gas directive will be transposed to UK law. This includes the individual qualifications and company certifications needed by installers and maintenance specialists.
Currently, the government is planning that the UK will use the same schedule as the EU to phase down HFCs by 79% by 2030 (against the 2009 to 2012 baseline). The target for 2021 will see a drop to 45% of that baseline. The UK will have a separate quota system, according to information currently available.
When the UK has left the EU, any business which places HFCs amounting to over 100 tonnes of CO2 will require a UK HFC quota. The Environment Agency will manage these quotas and the overall UK HFC phase down.
As a result of these regulations, anyone involved in air conditioning – designer, installer or end-user – has seen significant technological changes in the market.
HFCs with a high global warming potential (GWP) were the first to be phased out of the European market. The refrigerant R22, which was so common in air conditioning systems, has already been completely removed from the market, even for maintenance purposes. R22 was replaced with R410a for a time, however that is now also entering a steep phase down period in the next five years or so. And we are now increasingly seeing the rise of R32-based systems.
One of the results of the shifting refrigerant market has been fluctuations in the price of these chemicals. This has made costing projects quite challenging in some cases, with the rising price of a refrigerant affecting margins for some installers.
In spite of the uncertainty this causes, it is something that the European Commission welcomes as a sign that the phase-down process is working. Some countries had called for a slower phase down as refrigerant prices rose, but the Commission pointed to the correlation between rising prices and higher-GWP refrigerants, saying that this is how the phase down is intended to work as a market transformation policy.
However, the rising prices of some HFCs have created a demand for black market refrigerants. Speaking at the end of March 2019, the chairman of the European Fluorocarbon Technical Committee (EFCTC), Dr Nick Campbell said: "We have seen a surge in offerings of illegal HFCs on the internet and other unsolicited sources which blatantly defy member state and European law. As such, member states struggle to collect sufficient evidence on suspect offerings and therefore have been slow to take necessary enforcement action."
As a result of these problems, the EFCTC has sponsored an illegal trade action line which allows individuals to report alleged suspects offering suspect HFC.
In spite of these issues, leading air conditioning manufacturers are rising to the challenge and introducing a new generation of refrigerants that take into account the HFC phase down for the next decade and beyond. The trend seems to be use of blends known as hyrdofluoro olefins (HFOs). These are denoted by numbers R1234Ze (which has a GWP of 6); and R1234yf (with a GWP of 4). For comparison, R32 has a GWP of 675.
These new refrigerants are used in air conditioning products that are specifically designed to make the most of these blends. This is important because the F Gas directive exists alongside other legislation on energy use – and low GWP refrigerants are often not as energy efficient as their predecessors. Product development has been important to offer end users reliable performance.
It is important to note that the Federation of Environmental Trade Associations (FETA) has warned against using the drop-in approach to changing refrigerants. A recent note from FETA states: "It is not good practice to charge a system with a refrigerant that the system was not originally designed to use, and is strongly discouraged."
This means that more building owners are going to have to consider what to do about older air conditioning systems. The phase down approach means that the next step down in availability of HFCs will be in 2021 – when the maximum quantity of HFCs permitted on the (EU) market will be 45% of the baseline. Here in the UK we still have to wait what that figure will look like, but given the government's strong indications that it will continue to follow the EU's lead in this area, it's likely that the figure will be similar.
For designers and installers, this changing refrigerant landscape certainly requires careful thought. When specifying or recommending and air conditioning system, it will be vital to consider the long-term availability (and cost) of the refrigerant being used. For those involved in the maintenance field, it will be important to have conversations with clients about the long-term viability of older air conditioning systems that use refrigerants that will gradually become more expensive before phase out.
Related articles: