Putting BIM in control

Building information modelling (BIM) is radically changing the way that structures are designed, built and managed, yet BIM activity surrounding the building energy management system (BEMS) sector has not been as rapid as expected. Graeme Rees of Trend Control Systems explains why it's time for interested parties to get on board.
BIM (building information modelling) is fast becoming a mainstream fixture of all construction projects. By allowing everyone to understand a project or building through the use of a digital model that gathers information about every component of it in one place, BIM creates more efficient and integrated ways of working during all stages of the construction lifecycle, through the digital representation of physical and functional characteristics.
The UK Government has taken the global lead in BIM, and since 4 April 2016 all centrally procured public-sector projects require the implementation of BIM at Level 2. Since then, 3 October saw the Government implementation of an electronic validation tool for BIM information delivered from the supply chain — further increasing the importance for design teams, installers and manufacturers to produce accurate and relevant data for their systems and products.
Although the public sector's involvement in promoting the use of BIM is welcome, it should also be acknowledged that it is fast becoming a mandatory requirement in a diverse range of private-sector construction contracts.
In addition, although the definition has yet to be finalised, many of them are already pushing towards what Level 3 BIM could look like. Level 3 is likely to represent full collaboration between all disciplines by means of using a single, shared project model, with construction sequencing (4D), cost (5D) and project lifecycle information (6D), held in a central repository. All parties can access and modify that same model, and the benefit is that it removes the final layer of risk for conflicting information. The Government's target date for the public sector working to this particular standard is 2019.
The purpose of BIM is to provide information in a comparable format, so that those designing a building can analyse its total operational costs, not purely the initial investment. By comparing products and solutions, it is possible to specify not only material costs but also long-term efficiencies and lifecycle costs, mindful that BIM benefits building end users and occupiers — not just the designers and constructors.
Yet, given the fast-moving nature of BIM, it is surprising how few BEMS manufacturers are currently providing information such as product datasheets and geometric files that allow customers to achieve Level 2 compliance as part of their contractual requirements.
Equally surprising is that companies like Trend that have this information available see few specific requests for it by architects, consultants and main contractors that are looking to specify BEMS within projects.
One reason for this could be that they are tending to focus more on the 'bigger' items such as building materials. However, as it is commonly estimated that just 20% of the total life costs of a building are consumed during its construction, while the remaining 80% are operational.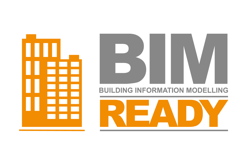 A BEMS would seem to be a solution that is entirely in keeping with the aims and objectives of BIM. Therefore, its use represents a massive savings opportunity in the move towards creating sustainable buildings rather than just cheap ones. BEMS manufacturers that can provide information that covers efficiencies during the whole lifecycle of the build, as opposed to material cost alone, should therefore be in much higher demand.
Buildings must be designed and constructed with energy efficiency at their core, and BEMS allows long-term gains to be achieved. Trend's own research has discovered that a BEMS can control up to 84% of a building's energy consumption. What's more, The Carbon Trust has found that a carbon reduction of 70 to 75% can be achieved in non-domestic buildings at no net cost. A reduction of this size can be made in a cost-effective way that also brings with it additional benefits in terms of productivity and quality of life for a building's inhabitants.
It's also about remaining in control.
Being able to extrapolate and analyse energy-related data via BEMS monitoring software enables a building's inhabitants to better understand, reconfigure and improve the site's energy usage by having information presented in an organised and informative way. Continual improvements can also be achieved through a maintenance schedule that optimises the way that a building-services infrastructure operates, resulting in improved efficiency throughout an entire lifecycle.
Manufacturers and construction firms that are burying their heads in the sand and hoping that BIM will disappear are doing themselves and their customers no favours at all. Over the next few years BIM will become the rule rather than the exception, as it shifts the emphasis away from initial construction to the whole lifecycle of a building. Therefore, those organisations that are now BIM ready are in the best position to help, and should be the first port of call.
Graeme Rees is marketing director at Trend Control Systems.
Related links:
Related articles: