Powerful solutions from Grundfos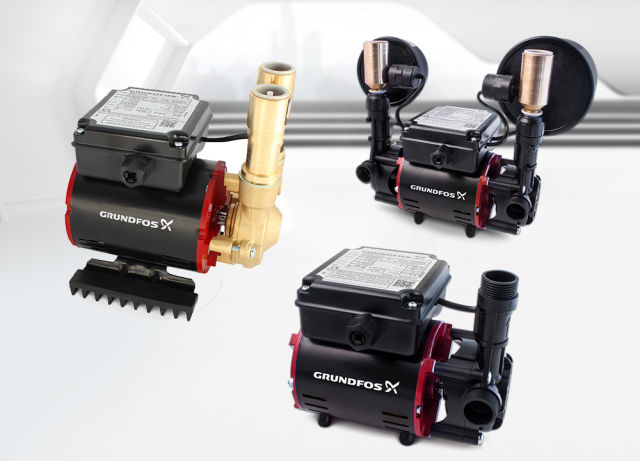 At Grundfos, we may be better known for our range of circulators, however pumps are also part of our wider DNA and we offer many other specialist ranges, including domestic booster pumps. These products are designed to deliver the water pressure to a shower and other bathroom fittings, they will also provide the boost required to overcome insufficient mains water supply, to guarantee the demands to match any home or building's needs.
Take, for example, our five WRAS approved shower pumps models. These compact pumps are easy to install and will deliver a pressure range between 1.5 bar to 6 bar. Additionally, whether you require a single a twin impellor, brass or composite design, universal head or positive head operation, Grundfos have all the answers for you.
Then there is the award-winning Grundfos SCALA2 that combines pump, motor, tank, sensor, drive and non-return valve in one neat package, this makes it the perfect solution to water pressure issues. It automatically adjusts its performance to meet both inlet pressure and water consumption demands and provides the perfect pressure for up to 8 water outlets – even with multiple taps and showers running at the same time.
Related links:
Related articles: