Material world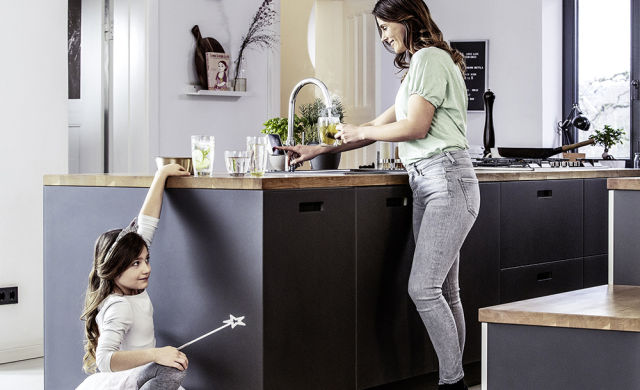 Franz Heulle outlines the trends in pipe materials in today's market and explains why the choice is so important.
Material choice is one of the most important aspects of maintaining high water quality in a plumbing system. However, the growing concern surrounding the effect of metallic components on drinking water supplies has led to increased scrutiny. This in turn has led to many building services professionals searching for new, innovative alternative piping solutions.
From the very first terracotta systems of 1700BC to modern day PE-Xa pipework, the way plumbing systems are implemented and used has evolved over the ages. Material choices during this time have also changed, with lead perhaps being the most infamous of all. Previously a standard choice because of its stability and malleability, the now better-understood effect of lead on our health, resulted in the metal being banned from use in pipework more than 40 years ago.
In the time since then, the materials used in the plumbing industry have changed, with copper and brass being the favoured choice of specifiers and building service providers. However, recently these materials have also been thrust into the spotlight for their potentially harmful effects on consumer drinking water supplies once installed into plumbing systems. Increased health risks could derive from harmful substances that have leached into the water supply from these metallic components.
The UK's Water Regulators raised their own concerns about the effects of metallic leaching on consumer water supplies in an open letter earlier this year. Deliberating the suitability of metallic materials in contact with drinking water, the letter made reference to findings from UK Water Industry Research (UKWIR), which drew the link between metallic fittings and elevated concentrations of metal ions in drinking water supplies. The connection between some brass fittings and the levels of nickel and lead within the supply was also particularly notable in the UKWIR's research.
At present, the rigorous criteria presented in British Standard (BS) 6920 represents the reference point for assessing the impact of non-metallic materials in drinking water. An approval scheme from the Water Regulator's Advice Service (WRAS) has for many years included this test, which analyses the levels of metal leaching from non-metallic fittings in contact with the water supply.
Although there are testing and approval processes to determine the potentially adverse effects that metallic components pose to potable water, the letter posited that British Standards Institute's 2002 'Draft for Development Standard' is unsuitable and unrepresentative of real use.
Contrary to these non-metallic tests, investigations in this area have also highlighted that, at present, there is no corresponding system in place to determine the long-term leaching effects of metallic fittings or carry out reliable testing.
According to recent scientific research, in the first few months following their installation, metal leaching rates from new metallic fittings can rise. Responding to this, the 4MS Group – an initiative between the UK, France, the Netherlands and Germany to harmonise drinking water requirements – determined performance criteria that delivers guidance surrounding the proper use of metallic plumbing fittings coming into contact with water.
BS EN 15664, which informs this new set of criteria, establishes the precedent around assessing the potential adverse effects that metallic materials have on drinking water quality. Metals in accordance with BS EN 15664 are added to the 'Common Composition List', available via the 4MS website. Alloys that are listed here can be used in the manufacturing of plumbing fittings to reduce metal leaching into water.
Nevertheless, unless the fitting itself is lead-free, it must be noted that a small risk of lead leaching into will always remain. Further to this, it is worth considering that the 4MS Group's criteria are optional under current regulations. Therefore, despite compliance in some products being improved and risk to consumers reduced, not all available metallic fittings have been tested to a level where a guaranteed level of protection can be provided.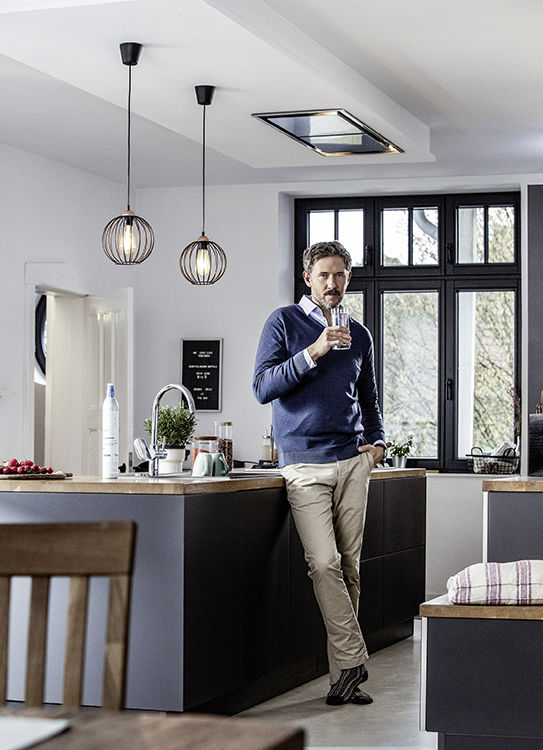 The candidate list for Annex XIV under the Registration, Evaluation, Authorisation and Restriction of Chemicals (REACH) regulations has recently included lead for the first time in preparation for being added to the Annex. Also known as the REACH Authorisation List, Annex XIV identifies any chemical substance deemed an SVHC should no longer be placed on the market or used after a given date, expect for with specific permission.
This has placed further pressure on manufacturers and plumbing solutions providers to ensure they use compliant materials when producing their fittings. With such a focus on using lead-free, non-metallic leaching materials in pipework, the need for alternatives to brass and copper is larger than ever.
Given these investigations and codes of practice, specifiers, building designers and other building service providers may consider it more logical to opt for non-metallic components when choosing plumbing systems. On top of this they can select fittings made from materials found in the 'Common Composition List', and avoid those on the REACH Authorisation list.
Systems such as Rehau's Rautitan heating and plumbing system adhere to these standards, particularly more recently with the introduction of its WRAS certified and REACH compliant RX+ fitting, made from a lead-free gunmetal material. Though there is continued debate over the implementation of plastic over metal fittings in plumbing systems, the risks that metal leaching into drinking water poses should make polymer-based systems like this a more practical alternative.
Plastic alternatives are now more than ever a safer, stronger, more flexible and, crucially, more hygienic choice for contractors thanks to advances in polymer-based solutions.
Such innovations in materials technology replace any substances that are outlined on the REACH Authorisation List with WRAS approved materials or those that are found on the 'Common Composition List'. These measures in lead-free polymer systems ensure that drinking water supply does not pose a risk to building inhabitants. Furthermore, under certain conditions, brass fitting can be at risk of stress corrosion cracking. With polymer-based alternatives this is not an issue, removing the possibility of lead leaching into the supply and compromising the water quality.
By reducing the number of metallic components and adhering to the standards and precedents set out in BS EN 15664, Annex XIV of REACH, and the 'Common Composition Lists', specifiers and designers can be safe in the knowledge that they have avoided issues surrounding contaminated drinking water. By contrast, if stakeholders opt for using traditional and inadequately tested metallic fittings, they may run the risk of long-term leaching from fittings in their system. On top of impacting consumer health, this could also damage contractors' reputation later on.
Franz Huelle is head of Technical at Rehau Building Solutions
Related links:
Related articles: