Reznor is ERP-ready with RHeco heaters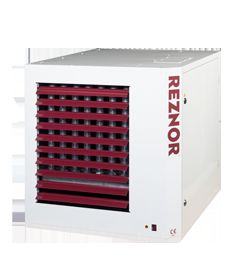 Reznor's ERP-compliant range now includes the highly efficient RHeco series of energy saving condensing gas fired unit heaters. The RHeco range provides the highest efficiency levels and substantially reduced CO2 & NOx emissions (under 25ppm).
The units exceed the requirements of current Building Regulations L2, with thermal efficiencies up to 109% to provide exceptional levels of seasonal efficiency. And the extremely low NOx modulating pre-mix burner enables BREEAM points to claimed (when applicable).
Related links:
Related articles: