Rinnai trio of water heaters offers all-round solution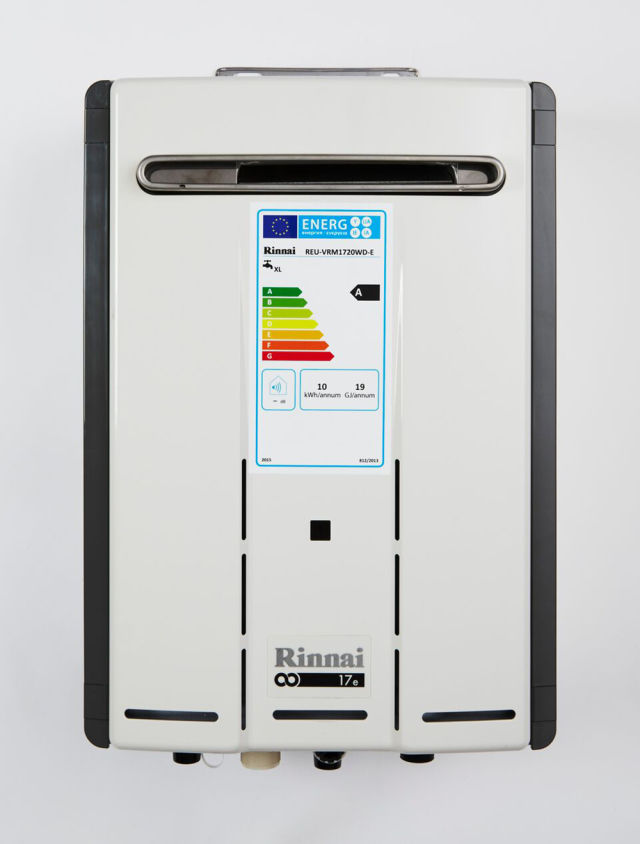 Rinnai's Infinity range of 11i,17i &17e ErP A-rated continuous flow gas fired water heaters are specifically designed for low NOx domestic/light commercial use and guarantee the highest efficiencies and lowest running costs at consistently accurate temperatures 24/7 compared with any other method of hot water delivery.
The range of continuous flow – sometimes referred to as 'multi-point' - water heating units is being specified and installed for a number of different projects including cafes, pubs, restaurants, offices, shops, hairdressers, commercial units, caravan parks and leisure facilities as installers and end users become increasingly aware of their energy saving benefits.
The Rinnai units easily cater for projects that need high volumes of water at intermittent times of day, delivered at accurate temperatures to ensure user comfort and safety. They are also easy to operate and simple to install and maintain. Plus, they are all low NOx satisfying the Eco-design regulation.
Rinnai's Infinity 17i unit, for example, eliminates fluctuations in water temperature, so, no more cold showers or scalding hot baths – the water temperature you set is the water temperature you get. So, if somebody is happily showering at 42°C and a tap is turned on to draw a bath elsewhere in the property, the temperature does not vary, and there is no chance of either user running out of hot water.
Related links:
Related articles: