BCIA announces 2019 Awards winners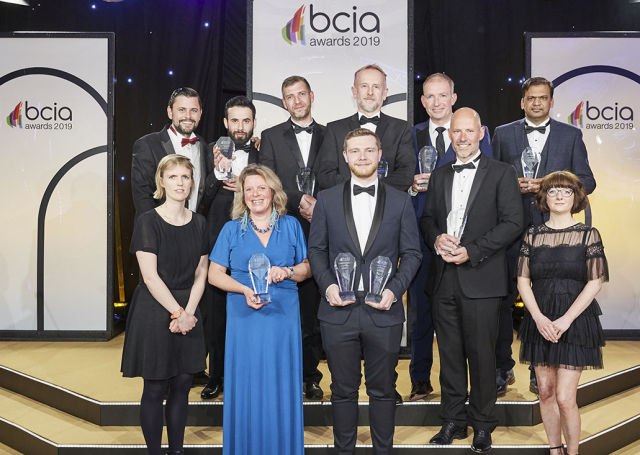 The winners of the 2019 Building Controls Industry Association (BCIA) Awards were announced at an exclusive ceremony 09 May at the Birmingham Hilton Metropole.
Jon Belfield, president of the BCIA, says: "The BCIA Awards were once again a wonderful occasion and it was a joy to celebrate the crème de la crème of the building controls industry. I would like to offer my congratulations to all of the winners and thank all of the sponsors and media partners for their continued support."
The Young Engineer of the Year Award saw a record 12 finalists, it was Luke Williamson of Eton Associates who took the trophy. Williamson has been a key player in high-profile projects and has thrived under such demands using both his technical abilities and resilience. Furthermore, he has successfully completed all of the BCIA courses as well as additional qualifications.
The Outstanding Contribution of the Year award and was presented to Wendy Belfield of InTandem Systems. She has demonstrated her ongoing commitment and dedication in making the BEMS Controls Engineer Trailblazer Apprenticeship Standard come to fruition. This will play a pivotal role in tackling the skills gap and will significantly impact the future careers of many people who have yet to enter the industry.
Related links:
Related articles: