Rinnai 1200i continues successful hot water delivery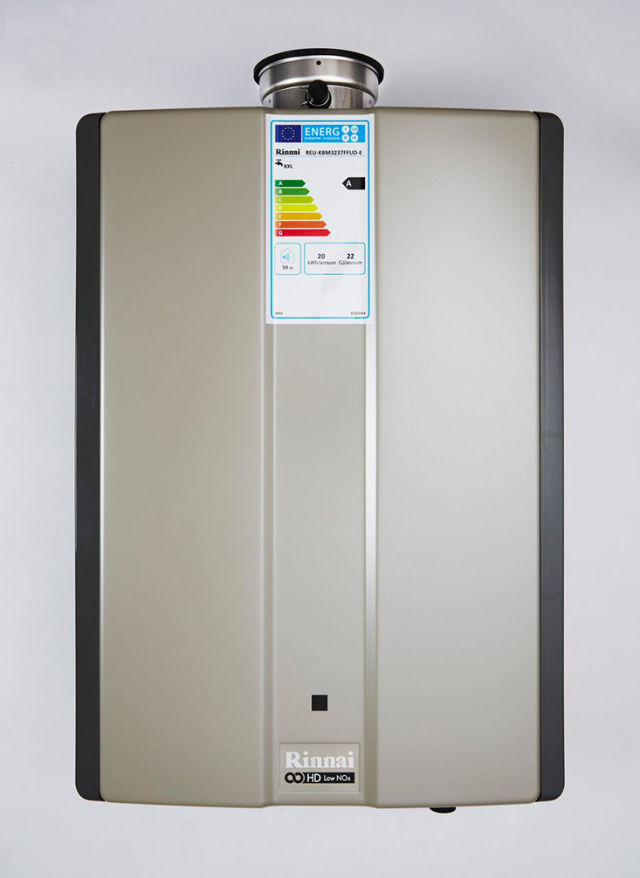 The Rinnai HDC 1200i continuous flow hot water unit is now available. It offers the capacity to deliver in excess of 1500 litres of temperature accurate hot water per hour, with an overall gross efficiency of more than 95%. These levels of performance, with excellent efficiency levels, mean the Rinnai 1200i is more than capable of meeting and exceeding the hot water demands of all applications.
The Rinnai HDC 1200i can also be combined as multiple units into one single, easy-to-handle module, incorporating cascade frames and common flue. Both the HDC 1200 internal and external models turn in energy performance of 107% net efficiency and offer good ranges of modulation. The system's internal analytical system can modulate the burner from 54kw to 2.4kw. The product is specifically engineered for minimal energy wastage and maximum energy performance.
The manifolded 1200i units can be delivered direct to site in one complete, easy to manage package and at a very competitive price. For the end user this guarantees considerable cost savings over other forms of hot water generation. The relatively compact footprint of all Rinnai units and systems means it can optimise plant room space and safeguard accessibility for maintenance and servicing.
There is huge potential for on-demand style water heaters such as the Rinnai HDC 1200i units to play their part in new build and in refurbishments projects alike, where in the latter there are still many old systems that need replacing. By replacing this older technology with new condensing appliances will help support the UK drive towards greener industry.
Related links:
Related articles: