Twist and shout with Ellis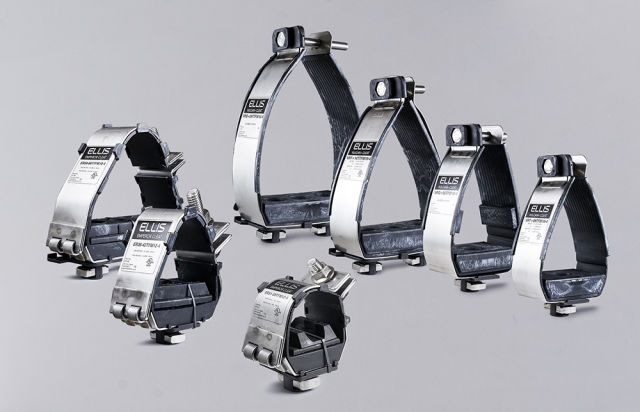 Cable cleat manufacturer Ellis has developed a twist foot fixing mechanism for use on all sizes and types of its best-selling standard cable cleats, Emperor and Vulcan+.
The twist foot cleats, which are supplied pre-fitted, are suitable for all installations using cable channel and ladder with inverted rungs. There are single footed versions for cables in trefoil up to 58mm, and double footed versions for cables with diameters ranging from 59mm to 128mm.
The single version locks in place with nothing more complex than a 90 degree turn and the tightening of the integral securing bolt, while the double footed version is secured with tabs that are simply rotated 90 degrees to engage the channel nut, before the securing bolt is tightened.
Stephen Walton, Ellis' technical director, said: "Making installation easier is something we've done a lot of work on, and the twist foot could be a real game changer. Not only does it slash installation cost and time, and signal an end to installers hunting around for the right nuts to go with the right bolts, but it means everything needed to install and fit a cable cleat can now be ordered as one product part."
Related links:
Related articles: