DosaFil water treatment training gains CPD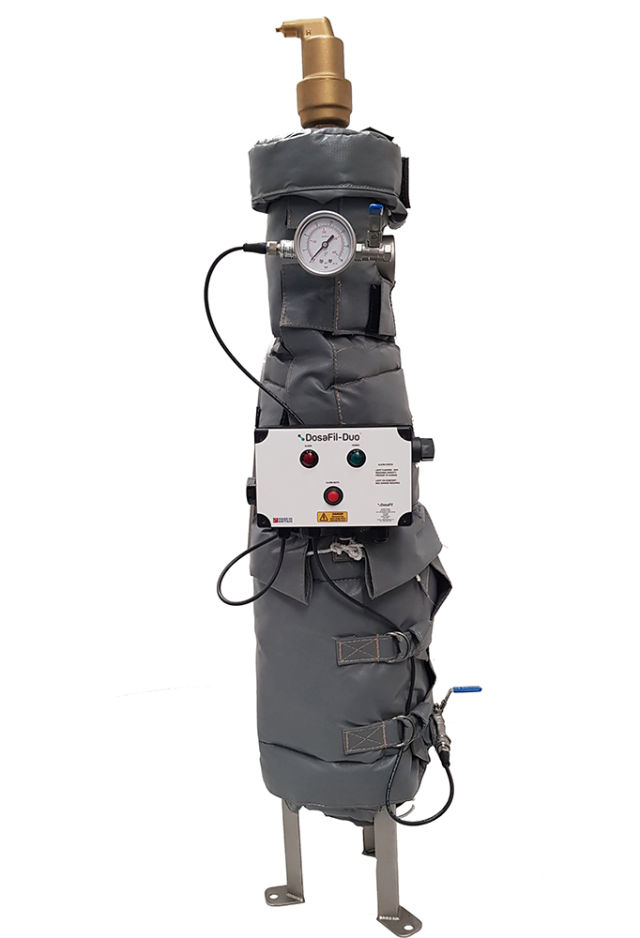 Water treatment specialist DosaFil offers CIBSE-CPD accredited training to all CIBSE members or any professionals working in the MEP sector.
The free technical training, which can be delivered anywhere, provides essential information to system users on how to manage and control water quality using a combination of the best available specialist conditioning equipment and chemical treatments. This includes unique training on how certain technologies and techniques can be used to remediate systems on-line, avoiding costly downtime and off-line cleaning methods.
In order to offer the most flexibility, DosaFil will deliver the training at a site most convenient to the delegates, whether that is at their business premises or at a pre-arranged off-site location. There is no cap on the number of delegates, and the training is offered free of charge in line with DosaFil's commitment to promoting excellence in the industry.
Delegates of the course can be confident of walking away with solid knowledge on how to practically implement and manage water treatment programs to ensure protection, optimum performance and maximum lifecycle of closed heating or chilled water systems, all while minimising water use and disruption to operating systems.
Related links:
Related articles: