Future Homes consultation launches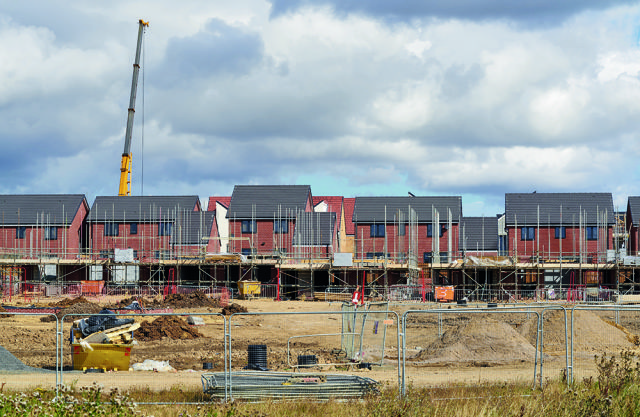 The government launched a consultation on building regulations in October in an attempt to drive greater use of low-carbon technologies and world-leading levels of energy efficiency.
The two-stage consultation, of which the first part will end on 10 January 2020, focuses on new homes and will feed into Part L and Part F of the Building Regulations.
The consultation is part of the government's commitment to introduce a Future Homes Standard by 2025. This is a crucial part of meeting the country's goal of reducing greenhouse gas emissions to net zero by 2050.
Two main options have been mentioned within the document by the government. The first option is a 20% reduction in carbon emissions compared to the current standard for the average home by triple glazing and minimising loss from heat, ceilings and walls. The second option, the government's preferred choice, is a 31% reduction in emissions compared to current standards which would be delivered by carbon-saving technology like solar panels and heat pumps.
Government is planning on removing the ability of local planning authorities to set higher energy efficiency standards than in building regulations. Currently energy efficiency standards across the country can be determined by local authorities and the government want it removed to add certainty and consistency across the country. For full details see our feature on page 35.
Elsewhere in other construction news, the Local Government Association (LGA) has criticised the Government's plans to allow developers to convert commercial buildings into homes without planning permission. LGA planning spokesman, Cllr David Renard, said: "Councils are committed to building the homes the country desperately needs, however it is vital the planning process is allowed to do its job, by making sure that homes are built in the right places, are affordable to those who need them and supported by the right infrastructure."
Renard also raised doubts about possible consequences of the move: "Limiting the application of planning rules also goes against the Government's commitment to implement the recommendations in Dame Judith Hackitt's report into building safety.  Planning is not a barrier to house-building, with councils approving nine in 10 planning applications. It is essential that councils and local communities have a voice in the planning process."
Picture credit: Shutterstock.com/Duncan Andison 
Related articles: