The road to change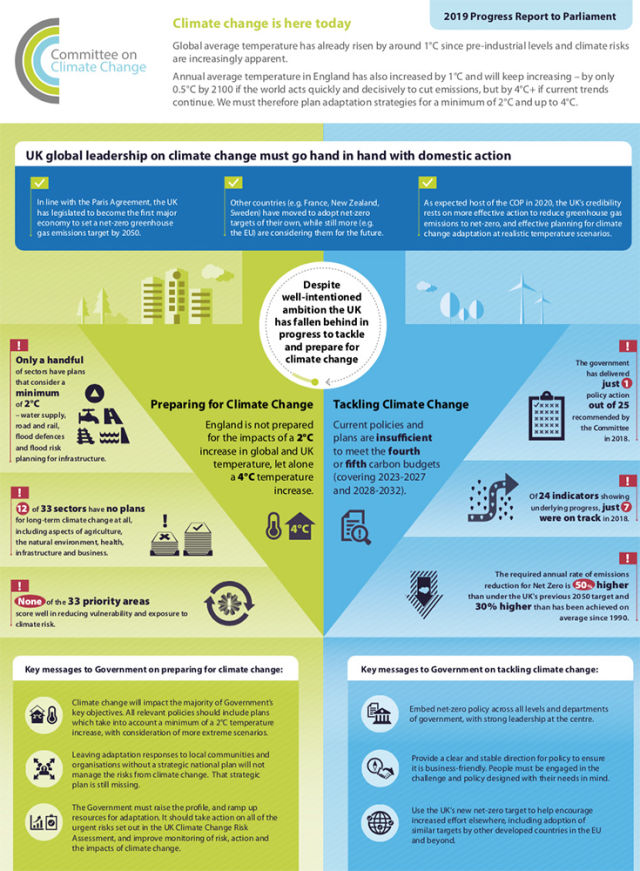 In October, government launched a consultation on the Future Homes Standard. Karen Fletcher looks at the proposals, with a focus on plans for domestic heating.
With Parliament often looking like a prizefighting arena in the past few months, you may have been distracted and missed the launch of the consultation on the Future Homes Standard. This will form the backbone of the next iteration of Parts L and F of the Building Regulations – dealing with conservation of fuel and power; and ventilation respectively. The consultation is open until 10th January 2020.
Usually, of course, MBS focuses on non-dwellings. But it is very interesting to note the language of this document. Where the domestic building regulations go, the commercial legislation seem likely to follow. This is particularly the case when Future Homes emphasises that its mission is to drive lower emissions in line with the UK's net zero carbon goals.
The consultation is the result of the government's commitment to introduce a Future Homes standard by 2025. This objective is to ensure that new build homes have "low carbon heating and world-leading levels of energy efficiency." As the consultation document points out, new homes built today will still be in use in 2050, so they must be on track now to meet those targets. At the moment, homes account for around 15% of the UK's greenhouse gas emissions, with heating and hot water production being the major sources.
The document offers some insights into the ambitious goals that government has in mind. "We expect that an average home built to the Future Homes Standard will have 75% to 80% less carbon emissions than one built to current energy efficiency requirements." (that is, to Approved Document L 2013).
It is important not to underestimate the challenge. Decarbonising the energy system has been relatively easy. Over the past year there have been several weeks when the UK's electricity was produced entirely from renewables – heating is a tougher nut to crack. Europe is working on a Heat Roadmap, and the project leaders have written: "There is currently a lot of uncertainty among policymakers and investors in the heating and cooling sector, primarily due to a lack of knowledge about the long-term changes that will need to occur in the coming decades." This is just as true in the UK as anywhere else in Europe.
The European project has six key messages which are interesting to note:
Decarbonising heating requires energy efficiency on the demand and supply sides of the heat sector.
Heat savings can cost-effectively reduce the total heat demand in Europe by approximately 30% to 50%
District heating (heat networks) can capture excess waste heat and can replace fossil energy sources to heat EU cities. District heating should increase from today's level of 10% to 50% by 2050. They should supply the majority of heat demand in low heat-density areas, typically outside of towns and cities.
Individual heat pumps connect cheap renewable electricity production (such as wind and solar) with efficient renewable heat production (due to their CoP). They should supply the majority of heat demand in low-density areas, typically outside of the towns and cities.
Large heat pumps and other proven technologies can provide next generation district heating with renewable heat
Therma storage is approximately 100-times cheaper than electricity storage, so introducing district heating and heat pumps will play a key role in accommodating larger penetrations of wind and solar electricity.
Finding our way
There are two options for how UK homes might achieve lower-carbon heating highlighted in the Future Homes consultation document. The first focuses on high fabric standards (triple glazing and minimal heat loss from walls, ceilings and roofs). The document anticipates that this would result in 20% carbon emissions against the current standard.
The second option highlights installation of technology such as PV panels, and higher fabric standards (though not as high as option 1). The approximated carbon emissions savings are 31% compared to the current standard. This is government's favoured option because of the higher carbon reduction.
For the heating sector the proposed shift away from gas for domestic heating and hot water is the most significant aspect of this consultation. It takes into account the Committee on Climate Change's recommendation that "new homes should not be connected to the gas grid from 2025."
Two key heating technologies outlined in the Future Homes consultation are heat pumps and heat networks. The document states: "We anticipate that the installation of heat pumps, particularly air-to-water and air-to-air heat pumps, will play a major role in delivering low carbon heat for homes."
Regarding heat networks, the document reads: "These heat networks form an important part of our plan in the future of low carbon heat, in particular in cities and high-density areas." One of the benefits of heat networks is that they allow for the addition of new technologies as the main heat source – giving them an element of future proofing. The CCC estimated that 18% of UK heat will have to come from heat networks by 2050 if the country is to meet its 2050 carbon targets.
It does seem that this consultation is very much focused on heat pumps and heat networks, although the document does say: "Other technologies such as hydrogen may have a role to play in heating systems of the future. However, for new homes, we anticipate that heat pumps and heat networks (and to a lesser extent direct electric heating) will be the principal means of producing low carbon heat for buildings built to the Future Homes Standard."
Heat networks and heat pumps have been around for some time, so this consultation isn't suggesting anything hair-raising. But just because the products have been in the market, doesn't mean that the market is ready to adopt them at scale. For example, one of the main challenges to overcome is how a new approach to domestic heating can be delivered. Lack of skilled installers is a major hurdle to uptake of both heat pumps and heat networks – both of which require high standards of installation and set-up in order to achieve optimal operation. And this is in an industry which is already suffering from a lack of skills on site.
What's more, government has not had a very good track record of offering consistent support for new technologies. The sudden end of the Feed-in Tariffs (FiTs) for the solar sector saw many businesses simply disappear. If those who currently install and maintain gas boilers are going to be encouraged to move into new heating territory, then they are going to want some solid reassurance that any incentives are there for the long-term.
This point applies equally to house buyers. The private sector must embrace homes with heat pumps and heat networks in order for the market to see any real shift in the UK's heating habits. Householders will want to know that they can have their equipment maintained (or repaired) by reliable operatives who charge a reasonable fee – as they can now with Gas Safe-registered engineers looking after their boilers.
Government may have had these points in mind when it proposed to improve 'certainty and clarity' in the market for installers and housebuilders alike. One of the key proposals is to: "remove the ability of local planning authorities to set higher energy efficiency standards than those in the Building Regulations."
The thinking is that at the moment, some local authorities require higher standards than others, creating different standards across the country which, government says, "can create inefficiencies in supply chains, labour and potentially quality of outcomes." If the higher standards of this proposal come into force, there would be no reason for local government to push harder on efficiency targets.
It goes without saying that while regulations can prevent the connection of new homes to the gas grid, the vast majority of our housing stock already exists and most of these homes rely on the trusty gas boiler for heating and hot water.
What's more, most of our existing domestic building stock is poorly insulated and far from sustainable or energy efficient. This situation was not helped with the withdrawal of the Zero Carbon Homes regulation (scrapped in 2015) and the Code for Sustainable Homes (wound down in 2014). The CCC already took government to task for shilly-shallying with policies and incentives.
This is of course only the consultation phase for Future Homes. No one can argue with the need to make changes to or reliance on fossil fuels, but there are big challenges here – not least is that the switch to electric heating would put more pressure on the UK's grid which may not be in the best shape to take the load. Gas has proved itself a reliable source of heat and hot water in homes for almost all of the last century. Changing that requires some very well-planned strategies and one would hesitate to say at this point that the government is in a state to deliver those.
Sources of information:
See links below
Related links:
Related articles: