Hoval extends UltraGas condensing range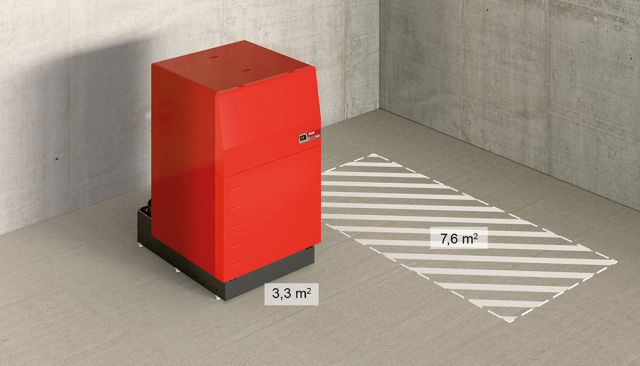 Hoval has extended the upper range of its popular UltraGas condensing boilers with the launch of the UltraGas (1550) – a 1550kW boiler that features a remarkably small footprint for its output of just 3.3m2. The Hoval UltraGas (1550) is currently available as a single boiler and will be launched as a double boiler in the spring of 2020.
In keeping with the rest of the UltraGas family, UltraGas (1550) combines high efficiency with low emissions at all outputs thanks to its innovative aluFer heat exchanger design and modulating premix burner. NOx emissions, for instance are just 31 mg/kWh (relative to gross calorific value, according to EN 15502).
Measuring only 1550mm width, 2152mm depth and 2547mm height, this compact boiler uses a standing system with upright heat exchangers to occupy less than half the floor space of other boilers of this capacity. This, combined with flexible connections, makes the UltraGas (1550) ideal for installation in tight spaces, freeing up plant room space for other items.
The premix burner generates an homogenous, optimum fuel/air mixture which can be adjusted across a wide range to meet varying heat loads by modulating the fan speed. As a result, UltraGas (1550) delivers a modulation range from 328kW to 1550kW. In preventing start/stop operation, this design reduces fuel consumption and emissions, as well as electricity consumption.
Related links:
Related articles: