Exploiting the benefits of IT convergence in buildings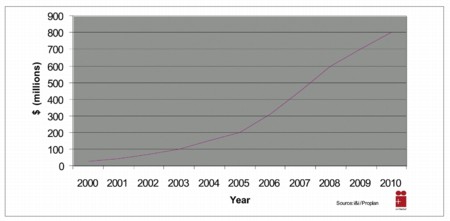 JAMES McHALE is concerned that the proven benefits of IT convergence in buildings are so little exploited. IT Convergence is the adoption by the building-controls industry of technologies that are standard in the IT world. These technologies will allow full and seamless integration — not just across the technical infrastructures, but with all aspects of the business enterprise.
Breakthrough
Convergence is the long-awaited breakthrough that provides the last part of the jigsaw, unifying all aspects of the technical infrastructures and enterprise networks so that holistic robust solutions can be realised — improving the performance and value of buildings. What makes convergence even more appealing is that it can be delivered for a first-time cost no higher than traditional offerings that are far less valuable. It is not a monolithic solution and can be added to as and when required, being delivered through existing routes to market with all the current stakeholders playing a part, provided they adopt a new business model based on partnership.
Chasm
That said, our recently published study 'IT convergence in buildings shows that we have not yet crossed the chasm with connected real estate. If the technical and commercial case is proven, which the study largely confirms, why are pragmatic building owners and occupiers not avidly investing in it and the supply side not inundated with business? There are three main reasons why is it taking so long for IT convergence to come of age. The first is that suppliers have all too often failed to prove the business case to the satisfaction of the building owner. They have failed to benchmark against the value propositions set by the building owner and, in some cases, have not even considered them. The second is that they have failed to convince their buyers that their solutions are based on proven technology and that they are low risk, delivered by partnerships with all the relevant skills. Finally, they have not developed business strategies that focus on the priority markets where IT convergence will deliver true synergy — thus bringing together the technical infrastructures and the business enterprise operating in the building. Of course, not all suppliers have failed to operate such a strategy. Sadly, however, only a few have succeeded in understanding the needs and requirements of building owners and proposing solutions where performance and value is based on their aspirations and benchmarked against their value propositions. However, the case studies detailed in our research prove that IT convergence has delivered the value and performance demanded by building owners. The technology has been proven to work and provide robust solutions that can be delivered at a first-time cost that will meet the return on investment required by most building owners.
Moving forward
If we are to move forward at optimum pace, our research demonstrates the need for the supply side to develop a new business model built upon partnership — not just with fellow suppliers but also with building owners. The importance of setting a strategy that targets specific building types, owners and multiple stock where the benefits are most likely to be realised should not be underestimated. The industry needs to understand that some technical infrastructures such as access and CCTV systems are more amenable to sitting on an IP network, whilst others such as environmental (HVAC) controls will take longer to phase in.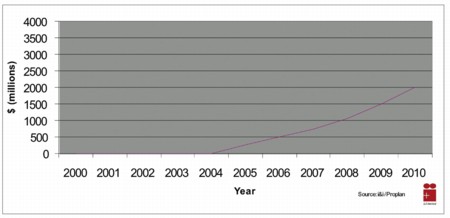 The market for web-enabled HVAC controls in the north American market for new-construction/major-refurbishment projects is in its infancy.
Vast market
The effort spent on getting this right will be handsomely repaid, for there is a vast commercial potential market to be captured. We estimate that just the retrofitting of existing buildings, which is currently worth $150 million for environmental (HVAC) web-enabled controls, will be worth $800 million in North America by 2010. The major-refurbishment and new-construction market in North America was worth around $20 million in 2005 for environmental (HVAC) web-enabled controls and will grow much faster and be worth some $2 billion to the 'super integrators' in 2010. The security controls and fire detection/alarm controls retrofit markets will be worth at least $1.6 billion by 2010. These are remarkable figures that will provide organic growth on a scale not realised in this industry before. However, much of this business will replace current solutions, so those who do not take up this new technology will see their market share rapidly decline and eventually disappear.
James McHale is Business Analyst with I&I Ltd, Building 9, Bucknalls Lane, Garston, Watford WD25 9XX.
Related links: