NG Bailey commits itself to a future based on sustainability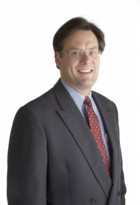 One of the UK's largest building-services providers has launched its first sustainability report detailing its approach to social, economic and environmental sustainability. As a major building-services provider involved in both the construction and design of new buildings. NG Bailey has installed services in a significant number of projects aimed at achieving high BREEAM (Building Research Establishment Environmental Assessment Method) ratings and low carbon emissions. Key successes include the delivery of the then highest BREEAM-rated project in the UK for Scottish Natural Heritage in Inverness, with a rating of 84%. NG Bailey is currently involved in the construction of the new building for the Home Office in Sheffield. Vulcan House embraces the principles of sustainable design and has received a BREEAM 'Excellent' rating. Measures to reduce energy use include a green vegetation roof to absorb sunlight in the summer to avoid overheating and also to act as an extra layer of insulation in the winter. The use of daylight is maximised to reduce the need for artificial light. Experience with such projects has led to NG Bailey considering how it can itself contribute to the cause of sustainability rather than simply helping to create sustainable buildings for other organisations.
Corporate approach
This corporate approach to sustainability evolved from work carried out by director Cal Bailey when he was relocated to NG Bailey's headquarters at Denton Hall, a Grade 1 listed building near Ilkley, from Bradford, where he was instrumental in developing off-site manufacturing. He founded the Denton Hall Energy Group in April 2004 with the initial objective of reducing the consumption of oil for heating and domestic hot water by 20% and also electrical consumption by 20% — with a longer-term view of encouraging similar reductions in energy use at another 34 locations. Denton Hall serves as the head office and management training centre for NG Bailey and has two wings with 25 guest rooms, so there is a substantial demand for domestic hot water. The latest figures show a 27% reduction in oil consumption and a 22% reduction in the use of electricity. Another driver behind the campaign to reduce energy consumption at Denton Hall and, in due course, other buildings which the company occupies, is the Energy Performance in Buildings Directive. Having studied this directive, Cal Bailey came to the conclusion that its emphasis on reducing energy use in buildings could be seen as a threat or as an opportunity. He chose to see it as an opportunity. The reduction in oil usage has been aided by a substantial solar-thermal installation which became operational in February 2007. The energy used for heating has also been reduced by making considerable changes to the heating system to permit zoned operation and the installation of a much better building-management system (BMS) than had previously been used. These two investments alone have reduced the annual oil consumption by over 21 000 litres, saving over £8000 and 60 000 kg of carbon dioxide each year The reduction in electricity consumption is mainly due to replacing tungsten-filament lamps with low-energy types. That is not as easy as one might expect, for Denton Hall has a number of impressive chandeliers, and it took some time to find a supplier of low-energy candle lamps. Meeting rooms have air conditioning, which is now controlled by the BMS so that it is not used unless a meeting is taking place and to avoid heating and cooling in conflict. Looking ahead, Cal Bailey is thinking about using wood chips to replace oil. Denton Hall is situated among 2500 acres of the Denton Estate — well managed farm land that provides significant quantities of wood which could be used as a zero-carbon fuel supply. Equipment has already been installed that can process 5000 t of wood each year into wood chips.
Challenge
The success at Denton Hall has led to setting a challenge for the other 33 buildings occupied by NG Bailey in the UK to reduce their energy consumption by 5%. 'The principle behind that low figure,' explains Cal Bailey, ' is to make it easy for people to over achieve. One of the biggest challenges in a campaign like this is to motivate and organise people. Once this has been achieved, it is easier to sustain the pressure.' About 20 of the buildings occupied are owned by the company, and automatic monitoring and targeting systems were installed in nine of the largest energy and water consuming properties about a year ago. Not only is the company as a major design-and-build contractor very experienced in delivering sustainable building solutions for its clients, but it is now doing the same for itself. One example is a new office at Strathclyde to replace existing offices in Edinburgh, Glasgow and Stirling.
The Strathclyde office will be a new 2-storey building of 1860 m2 and accommodate 150 staff. The objective is to create an exemplary building which will achieve a BREEAM 'Excellent' rating. It will incorporate a raft of renewable technologies. These include solar thermal collectors to heat water, photo-voltaic glass and a ground-source heat pump for heating and cooling. Other sustainable features in the new Strathclyde building will include natural ventilation with integrated system controls, interstitial blinds for controlling glare and solar gain, phase-change materials to limit internal temperatures, rainwater harvesting for irrigation and flushing toilets, waterless urinals, lighting controls and sun pipes — all of which will reduce annual running costs and the building's carbon footprint.
Off-site manufacture
Mindful that the construction phase contributes to the carbon footprint of a building and is also the stage when raw materials are consumed, NG Bailey has included off-site manufacture (OSM) in its sustainable-building strategy. OSM is generally more sustainable than traditional on-site methods. It also addresses issues such as site congestion, health and safety and waste reduction — helping to reduce the carbon emissions associated with the construction phase. It even saves transport costs, despite the double handling of the materials, as there are fewer workers travelling to site, and so fewer journeys overall. NG Bailey has been involved in such prefabrication since 2000 and now carries out OSM in a 5017 m2 building that was opened in 2006 and is three times the size of its previous facility. The sustainability strategy also embraces goods and services that are purchased from a wide and varied supply base. The idea is to work with the supply chain to develop innovative solutions to waste management and delivery schedules.
Site deliveries
A key area of improvement has been through the management of materials arriving at and leaving sites. Ian Heptinstall, head of procurement, explains, 'We have moved from an ad hoc process of drops taking place several times a day — which is logistically highly inefficient — to greater supply co-ordination. 'For example, our key suppliers often make one major delivery into site per week and pick up loads from minor suppliers en route — saving time, cost, effort and reducing pollution and carbon-dioxide emissions. 'We have also tried to optimise stock-holding locations, improving product availability, while minimising re-stocking trips.' An interesting development with a cable supplier is an additional delivery charge for urgent deliveries, the avoidance of which acts an internal reward mechanism for projects that are well planned. Reducing waste on site is another issue, especially delivery and packaging materials. Suppliers are now asked to collect pallets from site when they make deliveries. The packaging for lighting fittings has been reduced by working with ISO 14001 suppliers to collect and recycle materials. Many suppliers now provide lighting with no disposable packaging and re-usable protective pallets.
The Whiston/St Helens PFI project is a prime example of addressing the packaging issue. NG Bailey has implemented its own project logistics centre to receive deliveries in bulk, reducing the packaging that is normally received from a large number of small and individually packaged items. All distribution packaging was completely reused and, by decanting smaller deliveries onto site in this way, deliveries, congestion and fuel usage were all reduced. There is more to sustainability than reducing carbon emissions. Mark Andrews, the company's chief executive, explains, 'Sustainability makes good business sense. Sustaining our progress and driving future change is my personal responsibility. Sustainability is driving both our policies and business plan because we have a unique opportunity both to develop our business and to guard our environment. Towards that, we are committed to ensuring our business acts as a microcosm of the change required within our wider industry.'
Let Cal Bailey, as the director responsible for ensuring that sustainability has the highest-level backing and is cascaded through the business, have the last word: 'With the industry producing huge amounts of waste and buildings accounting for 45% of all carbon-dioxide emissions in the UK, we are committed to backing environmental change within the building-services sector. 'We recognise that we have a lot to learn and that this is a long journey, but we have started — and have already achieved some notable goals.'
Related links:
Related articles: