Attacking energy use is the best form of CRC defence

If you are not convinced of the energy-saving benefits of variable-seed drives, or if you just enjoy reading about them, then look at these examples from Steve Ruddell.
The CRC Energy Efficiency Scheme is the catalyst for most of the UK's facility managers and developers to embrace what a relatively small number of their colleagues have latched onto over the past decade. And that is by applying variable-speed drives (VSDs) and high-efficiency motors to heating, ventilation and air conditioning (HVAC) systems, a staggering 20 to 50% reduction can be achieved in the annual electricity bill. Payback is often as short as 12 months.
Among the early adopters was Coutts Bank. In 2001, the bank realised energy savings in the region of 90% for the air-conditioning system with the help of drive technology from ABB, saving some £70 000 per annum at the time.
One 4 kW, one 22 kW and two 75 kW drives were installed on the pumps for chilled, hot and condenser water, as well as medium-pressure water for the boiler room. The pumps run at about 40% of maximum speed, whereas before they would run at full speed continuously. Sensors in the pipework, connected to the drives, help regulate the speed of the pumps to ensure optimum usage of the water's energy content. The system is co-ordinated with the building-management system, enabling easy control of the indoor climate. The lower pump speed also reduces wear, saving maintenance.
Simple recirculation is the least efficient way of running a pump, as the pump runs at full speed regardless of the output needed. Small decreases in pump speed give large energy savings when a VSD is used. Decreasing a centrifugal load, such as a pump, gives a power decrease based on the cube of the load. The savings can be massive; however, for reasons of pump efficiency, it is difficult to achieve savings of more than 90%.
Since Coutts made its investment, growth in VSDs used in HVAC has been steady. But the introduction of the CRC Energy Efficiency Scheme could see a massive surge in interest.
Three big beneficiaries are hospitals, data centres and leisure centres with swimming pools.
With energy expenditure amounting to £400 million per year, the healthcare sector needs to look at how it uses energy and identify ways of improving efficiency. The National Health Service (NHS) alone has a carbon footprint of 18 Mt of carbon dioxide (CO2) per year. Since 1990 the NHS's carbon footprint has increased by 40%, so halting and reversing it represents a significant challenge. A hospital is an extremely energy-intensive building. Electricity accounts for around 18% of a hospital's delivered energy use and over 50% of a hospital's energy costs. If energy consumption can be reduced, financial savings can be made as well as substantial reductions in CO2 output.
In no other building is indoor air quality as critical as in hospitals. While temperature and humidity requirements are important in hospitals, it is bacteria concentration and cross-contamination that are of critical importance in HVAC design. Within hospitals, the HVAC system is also the greatest drain on electricity. So if HVAC systems can be made to work more efficiently, huge sums of money can be saved.
Coventry Hospital is a good example. The hospital needed to install a new HVAC system to control airflow throughout the site. ABB supplied a range of VSDs and motor packages ranging in size from 0.55 kW to 45 kW. Because the 230 VSDs and motors packages are matched to one other, the site benefits from extremely efficient power consumption. Matched pairs of ABB high-efficiency motors and VSDs reduce energy consumption at the new Coventry Hospital by over 1400 MWh per year for the ventilation system in block A.
Swimming pool halls are among the most energy-intensive buildings, typically using five times more energy per square metre than offices. The high energy consumption is due to the large volume of water in the pool that continually needs to be circulated, heated, treated, filtered, topped up and replaced. A 25 m pool can hold as much as a million litres of water. Additionally, the costs of providing space heating and ventilation are high.
Hendra Holiday Park's swimming pool has two separate water systems and three flumes. Used by 200 000 people over the park's eight-month season from March to October, the pool can see up to 220 users at one time.
The park identified the air-conditioning unit as a prime candidate for VSDs. As well as running during the normal holiday season, the unit also needs to be kept running over the winter in order to maintain the fabric of the building. The fan on the unit was driven at full power throughout the year with its airflow reduced to 60% by a damper. To determine the possible energy savings, a drive was installed on the unit and produced immediate and dramatic savings in running costs.
From a normal constant power use of 31 kW, the drive reduced this to 17 kW for 9 h during the day and 7 kW for 3 h during the day and 12 h at night.
The night setting represented an energy saving of 77%. From annual costs of £6972, the VSD has cut projected costs to £2175, a saving of £4797 (nearly 70%).
With the finer details of the CRC Energy Efficiency Scheme yet to be finalised, organisations should not be resting on their laurels and reacting to changes once they are introduced. Buildings that are installing energy-saving equipment to control applications now can reap the rewards associated with energy-saving equipment and place themselves in a much healthier position due to lower fixed costs.
Steve Ruddell is Division Manager for Discrete Automation and Motion with ABB. To find out more about the CRC Energy Efficiency Scheme visit www.abb.co.uk/energy. To book a free no obligation energy appraisal email energy@gb.abb.com.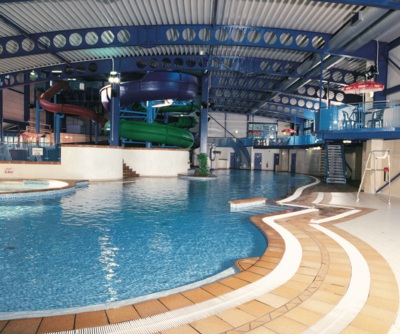 Related links:
Related articles: