Business opportunities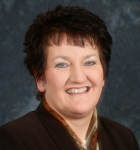 Cathryn Hickey of the National Skills Academy for Environmental Technologies discusses the opportunities for the businesses in the commercial sector brought to the table by the Green Deal.
Rising energy prices, a hike in household gas bills and tariff turmoil has seen the Government come under fire of late as it stands accused of piling on the financial pressure for families as the festive season draws near.
The Government's Green Deal scheme, however, is set to partially redeem the coalition following the latest cash-back announcement that from January next year, households will be able to claim up to £1000 for insulation, a kick-start to the scheme for the domestic sector.
The Green Deal will also prove attractive to the commercial sector, as recent briefings have suggested some providers could launch business-focused Green Deal services in the coming months. This presents a potentially huge marketplace, with corporate properties providing the fastest means of cutting Greenhouse gas emissions.
But who will carry out the work? The market potential for installers and firms who are Green Deal ready is potentially substantial. Figures published by the Department of Energy & Climate Change (DECC) [See second link below to download 'Green Deal for Industry' document, ref. page 9] for the domestic sector give some indication of the scale.
• Around six million households have not had their lofts insulated to the recommended level.
• Around seven million solid-wall properties have not been insulated, with a further one million timber clad buildings that could also benefit.
• Around 70% of English homes do not have a full set of heating controls.
• Around 12 million homes do not have condensing boilers.
Not only may there be an abundance of new business opportunities and diversification for installers, but new job roles will be opening up for those who already have a background in energy assessment. The Green Deal will need advisors to carry out the initial assessment of homes and buildings, making recommendations for improvements in their energy efficiency measures.
A Green Deal advisor (GDA) role could be a natural progression route for existing surveyors, builders, service engineers, heating and electrical engineers, and commercial property managers who may already be qualified energy assessors. If you are a member of an Energy Performance of Buildings Directive (EPBD) accreditation scheme for Domestic Energy Assessors (DEAs) or Non-Domestic Energy Assessors (NDEAs), then becoming a Green Deal advisor will complement your existing skill-set.
Courses have been designed to up-skill candidates covering all aspects of the GDA National Occupational Standards, enabling them to: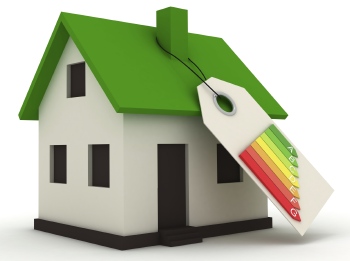 • make recommendation reports for non-dwellings using the Simplified Building Energy Model (SBEM);
• make a clearly defined and robust hierarchy of energy efficiency measures for non-domestic dwellings;
• communicate the value of a recommendations report and how it can be used.
Part of the assessment process involves candidates submitting a portfolio to the certification body. This must include evidence of business skills and sample Energy Performance Certificates (EPCs) and Green Deal advice reports.
Commercial installers wishing to undertake Green Deal assessments specifically need Non-Domestic Energy Assessment to level 4; this includes practical experience of property surveying. The assessment method for non-domestic buildings builds upon the existing SBEM methodology for producing an EPC, taking into account the way the occupants use the building to produce an estimation of energy savings and recommendations.
As well as changing the default EPC, assumptions to better reflect actual patterns of building-use, the new assessment factors-in energy-management practices, fuel-tariff information and historical energy-consumption data, where available. The combination of a more bespoke fabric assessment, actual energy-use data and information about how the building is being used should allow the GDA to provide customers with the best possible information to make investment decisions.
The National Skills Academy is committed to assisting businesses in taking advantage of the opportunities presented by the low-carbon economy. To that end we have expanded our provision to deliver and assess the skills and knowledge required by Green Deal installers and assessors — including training and assessment in insulation and building services, as well as supporting skills.
The National Skills Academy is unique in its approach to creating a network including comprehensive quality-assurance systems, processes for developing trainers and master trainers, rigorous approval of facilities and supported by quality training material. With over 120 locations in England, Scotland and Wales, building-services engineering and construction professionals can be confident that the infrastructure is in place for them to take advantage of the market following the launch of the Green Deal.
The National Skills Academy for Environmental Technologies delivers renewable technology and other Green Deal training from its centres located nationwide. For more information, see first link below.
Cathryn Hickey is executive director of the National Skills Academy for Environmental Technologies.
Related links:
Related articles: