Responding to hot summers and legislation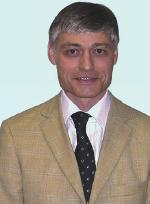 More hot summers, financial and regulatory pressures of increasing energy prices and the political determination to improve energy efficiency are all problems that can yield to the capabilities of intelligent building-management systems. TED SCHEIDEGGER explains.CIBSE recently completed research demonstrating that overheating in offices impacts on staff performance and morale. This has ramifications for productivity, but also the sustainability of commercial buildings that do not have sufficient means of maintaining a pleasant working environment. That is, if a building cannot keep people cool, it will inevitably become a less desirable place to work.
Raft of legislation
This year is already set to be a particularly testing one for anyone involved in building management. A raft of European and UK legislation is due to come into force early in 2006 that will put the emphasis on reducing carbon emissions through increased energy efficiency. The Energy Performance of Buildings Directive (EPBD) presents the major challenge for the industry, with its far-reaching implications. The main areas of the directive include measuring energy performance, energy efficiency certification and regular inspection. Core to the new regulations is an emphasis on energy performance of buildings. Up-to-date energy-performance certificates, showing the current energy consumption of the building, must be displayed in public areas and given to new tenants and owners. These certificates must also include suggestions for means to further improve energy efficiency. In addition, amendments to Part L of the UK Building Regulations, due to come into force at the same tim, will require larger buildings to be pressure tested to make sure they are airtight and for a log to be kept of energy consumed as well as the spectre of regular inspections.
Increasing pressure
Although the Government is considering a 3-year period of grace for introducing certain aspects of the new regulations, the combination of these new laws will put increasing pressure on companies to reduce energy consumption. At the same time, continuing volatility in the cost of energy means both commercial and regulatory pressures are moving energy up the corporate agenda for 2005. CIBSE concluded that to effectively combat the changing climate, mechanical cooling technology is required. But, while different combinations of cooling technology will suit different buildings, intelligent control is necessary in all to ensure energy consumption stays at an acceptable level.
Driving demand
These changing times are driving demand for advanced building and control systems as end users look to make the best use of the energy they consume. Companies of all sizes are looking for increased value and performance in building-management systems through higher energy efficiency, compliance with regulations and products that are easy to install and operate, with a low whole-life cost. Evolving technology and greater customer support services are challenging the misconceptions that building-management systems are complex and time-consuming to use. Building-management systems can now be integrated into existing IT infrastructures to enable users to access information and adjust performance through intranets, external web browsers and can even send alerts via text message to mobile phones. Remote monitoring is also growing in popularity to maximise operating efficiency and reduce energy usage. Many building managers simply do not have the time or manpower to become BMS experts. As a result, it is commonplace to find multiple instances of control points in installed building-management systems switched to manual override. This affects the system's ability to automatically match plant output to demand, leading to inefficient BMS operation and unnecessary energy consumption.
Monitoring
Remote 24/7 monitoring can easily identify and correct this problem that can otherwise go totally unnoticed. This helps to make the service self-financing in many cases and is a key contributor to the drive to increase energy efficiency. At Satchwell we offer clients 'smart' technology where all elements of a BMS can be constantly monitored and accessed remotely through a 24 hour remote energy-management bureau. Engineers can dial in remotely to diagnose problems and then pass on advice to those on-site if needed. Having this technology not only improves BMS performance, but also makes maintenance more cost effective as well. On average, we can deal with well over 80% of problems remotely, easing the reliance on costly round-the-clock on-site maintenance. Energy efficiency may be becoming law, but companies of all sizes need to see the commercial benefits that can be gained by meeting regulation. On average, energy costs are the third highest expense for any organisation after people and buildings. Fitting, or upgrading, a building-management system to meet the latest regulations will return significant savings on energy bills and maintenance costs, while improved working conditions will have a major impact on productivity.
Evolved
Today's building-management systems have evolved to meet the changing requirements of 21st century workplaces, while constantly improving energy consumption and reducing cost. Modern building-management systems are more than capable of striking the balance between keeping buildings cool without energy consumption and costs soaring as high as the temperature.
Ted Scheidegger is European contracting and services director for Satchwell Control Systems, PO Box 57, Farnham Road, Slough, Berks SL1 4UH.
Related links: