Natural concerns

Delivering good indoor air quality while minimising energy consumption is a desirable target. David Fitzpatrick of Ruskin Air Management looks at the role of natural ventilation.
A building should be a haven. When it is too hot or too cold outside, occupants look to find refuge inside. The current controversy of the UK's failure to meet EU rules for air quality in cities and the associated impact on health makes this even more of a consideration.
Poor air quality in urban areas is held responsible for 29 000 premature deaths in the UK every year — more than obesity and alcohol combined, according to Public Health England. New studies have linked NO2, which is often caused by petrol and diesel emissions, to higher rates of lung cancer and heart failure.
As we spend more than 90% of our time inside, often in sedentary activities, it is essential that the building can provide a refuge from these external sources of harmful pollution.
Maintaining a good level of indoor air quality (IAQ) and reducing the chance of overheating, particularly in hot summer weather, are the two main tasks of a ventilation system. However, financial pressures and the need to reduce carbon emissions can limit the engineering options available to achieve these aims.
Recent advances in the design of natural ventilation are therefore proving timely because they open up a range of IAQ solutions suitable for most building types, but with lower capital and running costs than conventional mechanical ventilation.
Natural ventilation reduces the need for expensive mechanical equipment and, in a new-build situation, allows the architect greater flexibility by reducing the space required for plant.
From a legislative viewpoint, natural ventilation helps meet the energy-efficiency reductions stipulated in Part L of the Building Regulations and overcomes planning obstacles. The ability to use 'free' night cooling can dramatically cut energy costs because the building is allowed to cool down naturally overnight, which can minimise or even eliminate the use of air conditioning during the day.
It is this ability to harness, or work in tandem with, nature's elements rather than trying to engineer them out that holds the promise of really significant progress in low-energy building designs. However, for natural ventilation to work effectively there needs to be a very high level of design accuracy.
Engineers should normally carry out detailed computer modelling and test their theories thoroughly before putting their chosen system together. Factors such as the orientation of the building, thermal mass, shading; and the size of the openings in the building fabric all have an impact on how a natural-ventilation system will perform.
Natural ventilation is therefore not suitable for all buildings, but it is the right solution for a growing number thanks to advances in technology and the way systems can be assembled, tested and operated.
The issue of poor-quality outside air in some situations as well as the security implications of open windows or easily accessible louvre systems must be at the front of the designer's mind when putting a system together. However, all these problems can be overcome through good design.
The extra effort needed to design a natural-ventilation solution is worthwhile as there is strong evidence that naturally ventilated buildings are healthier buildings because they have lower levels of airborne contaminants.
There are three main approaches.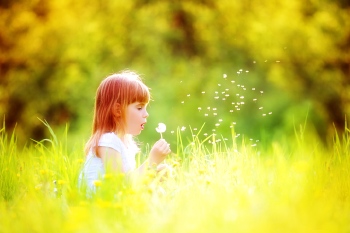 • wind;
• stack;
• mixed mode.
The first works on the principle that wind blowing against the (windward) side creates a positive pressure on one side of the building and a negative pressure on the opposite side (leeward). Air then flows from the windward to the leeward sides via carefully positioned ventilators, usually used with a roof terminal.
Stack (or chimney) effect relies more on the buoyancy effect created by the warmer air inside the building, which is less dense than the outside cooler air. Warmer stale air rises up and exhausts through high-level ventilators and/or a roof terminal, and this movement also draws in outside air at low level. This approach is generally thought to be more reliable than wind-based systems.
A mixed-mode approach is often a popular compromise and involves some mechanical elements such as fans and fan coils. The controls are the critical element in this 'hybrid' solution as they must ensure the motorised items only operate when needed to ensure low energy consumption. In UK conditions, the system will deliver the required comfort levels and manage the level of airborne contaminants successfully in its natural-ventilation mode 70% of the time. For those periods when external conditions are more extreme, the mechanical equipment can be used to boost the system and increase the rate of air changes.
The key is for designers to be able to strike a balance between the enthusiasm for natural ventilation in search of energy and carbon-reduction targets and valid concerns about health and comfort requirements. For example, it may not be possible to use openable windows in all circumstances because of possible noise disruption. Urban noise can be as high as 60 to 70 dB(A), which is loud enough to interrupt conversations. However, sound barriers and/or acoustic vents could be the solution in some instances.
Human performance/ productivity can also be significantly affected if the amount of CO2 in the air is too high. 600 parts per million (ppm) is generally considered to be the perfect condition. If this rises to 1000 ppm, we can experience a 33% drop in our ability to make decisions, and this 'cognitive ability' can fall by as much as 75% when levels reach 2500 ppm.
Occupants also complain of drowsiness when CO2 levels are between 1000 and 2500 ppm; complaints can escalate to nausea and headaches at 2500 and 5000 ppm. Research also shows that cognitive performance will improve by up to 29% if ventilation rates are doubled from 5 to 10 l/s to limit the build-up of CO2.
Each project has to be assessed on its merits — this is not a one-size-fits-all issue. Ventilation engineers, with close assistance from specialist equipment suppliers, have to find the right balance in each case — but, clearly, natural ventilation will play an increasing part in the ongoing search for high quality indoor air.
David Fitzpatrick is sales and marketing director of Ruskin Air Management.
Related links:
Related articles: