Time to train the next generation in building controls

Given the importance of controls in achieving the requirements of Part L, Malcolm Anson, president of the Building Controls Industry Association, reflects on the role of the engineer and future training needs to tackle the building-performance challenge.
As an industry, we fully recognise building controls as a smart and effective solution to energy savings and long term performance. However, it's not just about having the right products in place; it's also about having the correct skills to execute them properly.
This is where training is so vital in ensuring that the industry continues to move forward. We must also strive to encourage both the current and next generation to learn more about the sector, in particular building controls, in order to meet the building performance challenge.
The Building Regulations — Part L (2013) provides a mandatory methodology which covers new-build and refurbishment projects which designers, installers and building managers need to be aware of. The legislation states reasonable provision shall be made for the conservation of fuel and power in buildings by providing fixed building services which are energy efficient and have effective controls.
The Government has made a strong commitment to zero-carbon properties, and the EU requires member states to achieve 'nearly zero energy' buildings from 2019. Not only that, they are increasing improvements to 9% on carbon emissions on commercial buildings as a collective, with the aim of an 80% reduction by 2050.
Part L 2013 is an attempt to move towards achieving both lower carbon emissions and energy use. In a difficult climate, the focus is completing this in a cost-effective way.
The regulation also states that the person carrying out the work, shall provide to the owner sufficient information about the building, the fixed building services and their maintenance requirements. This is so the building can be operated in such a manner as to not use more fuel and power than is reasonable.
It was worrying to hear at the 2016 Building Services Summit that the vast majority of builders do not understand controls, yet they are responsible for reducing costs of the building. It is key that knowledgeable and trained professionals can meet this legislation and install and operate controls correctly.
An engineer needs to fully engage with the client and explain that bricks and mortar is much more than just a building. The engineer needs to inform the customer that long-term building performance can ultimately save them a lot of money and give a return on investment, as well as increasing overall comfort for the people in the building.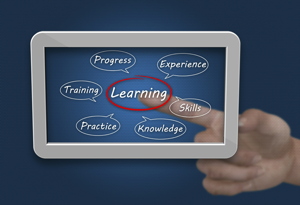 A building that does not perform as fully intended will result in higher energy, maintenance and operational costs. This is why it's imperative that everyone invests in training in an industry where technology is continually evolving. We are suffering from a skills shortage as well as a lack of younger people working within the sector.
We need to adopt a proactive approach and act now to ensure the success of the building-performance challenge — not only for today but for the next generation too. We need to be targeting children at school and engaging with them, to motivate the next crop of budding engineers. It's important to demonstrate that the engineering career path can be an exciting and worthwhile route to embark on.
Additionally, we need to educate teachers who can share and pass on this knowledge to eager learners, who may then seek training and, later on, employment in the industry. The promotion of a positive attitude will be vital to encouraging enthusiastic youngsters onto a career route where they can achieve nationally recognised qualifications.
Retaining the talented engineers and skilled professionals we already have is also important. Innovation is crucial in this as buildings are continually becoming more sophisticated and distinct, therefore making it more challenging to meet a customer's needs. What's more, no two buildings are identical, making each challenge unique.
Training at all levels is essential in tackling the building performance challenge, so let's be united in winning this battle.
Malcolm Anson is president of the Building Controls Industry Association (BCIA).
Related links:
Related articles: