Taking the lead to zero

The London Energy Transformation Initiative has already seen many of its recommendations adopted into the draft London Plan, and is now creating new approaches to help clients understand and achieve sustainable buildings.
The group is making its presence felt with policy makers in the capital. Possibly one of the secrets of its success is that LETI grew in a large part out of exasperation with current building policy, as well as a sense of urgency about delivering low-carbon buildings.
Clara Bagenal George, senior engineer at consultancy Elementa, is one of the early initiators of LETI. Speaking recently with MBStv, she said: "At Elementa, we were getting frustrated that current policy in London wasn't necessarily driving building design towards zero carbon outcomes. So we decided to see what other people in the industry thought about this issue. We brought them together in a kind of 'let's fix London energy policy' workshop.
Diverse group
"I was amazed that we had over 100 diverse built environment professionals come to that event, and we established priorities based on how we thought London's energy policy should change."
Thomas Lefevre, director of sustainability engineering consultancy Etude, has also been involved with LETI from the start. He believes that the enthusiasm of its members has been important to its success. He told MBStv: "LETI is a group of individuals who are passionately committed about the built environment and the carbon emissions that come with it. We were very keen to go beyond the advice to policymakers and to try to make more of a difference."
In 2017, LETI's Taskforce focused on energy policy. The group produced three papers and collaborated with the GLA on how the London Plan and the capital's environment strategy should change for the better. More than 70% of LETI's recommendations were adopted in the London Plan – a significant achievement for engineers engaging directly with policymakers.
This year, LETI is encouraging engineers and built environment professionals to engage with its goals by using the voluntary LETI Declaration on their projects. Lefevre explains: " The second phase of LETI is about asking 'How can we lead by example? How can we adopt the changes that we would like to see happen?'"
"We created a two-page voluntary LETI Declaration which is going to be appended to energy statements submitted at planning. The idea is to be more transparent and more open to clients and policy officers in Local Authorities about how a building is actually going to perform."
The concept of understanding actual building performance is very central for LETI and its members. Knowledge is power as far as the group is concerned, and more open information on building performance (good and bad) leads to shared learning – and better engineering in the future.
One strong point of agreement among engineers is that Part L of the Building Regulations is not suitable to achieve this aim. It is not designed to predict energy use. "There is complete consensus in the industry that Part L is supposed to check compliance; it is not supposed to predict energy use," says Lefevre.
Three steps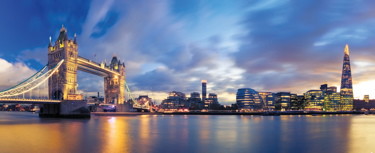 LETI believes all new buildings in London should be zero carbon by 2030, which aligns with the World Green Building Council target. 
The three key steps LETI is focused on to achieve that goal are: pushing energy efficiency in buildings much harder; using low carbon heat in all its forms; and using low carbon electricity, which includes ensuring that buildings are smart grid ready.
As Lefevre says: "If we do these three things, we think a zero carbon building by 2030 is possible but we have to start now."
But for the moment, the real aim is to gather real performance data and share that as widely as possible.
Better metrics lead to better design and operation – something that's true not just for buildings in London.
Clara Bagenal George concludes: "It is crucial that we can measure how are buildings are performing and then we can create benchmarks and set out what is best practice. We can then move up as an industry together."
LETI has shown that engineers have the know-how and practical experience to take usable ideas to policy makers.
Built environment professionals don't have to wait for local or national government to lead the way. In fact, outcomes are better for all sides with a collaborative approach from the start.
* See the MBStv interview with Clara Bagenal George and Thomas Lefevre, who spoke to us about how LETI started - and how you can get involved. 
Related articles: