The capital cost of carbon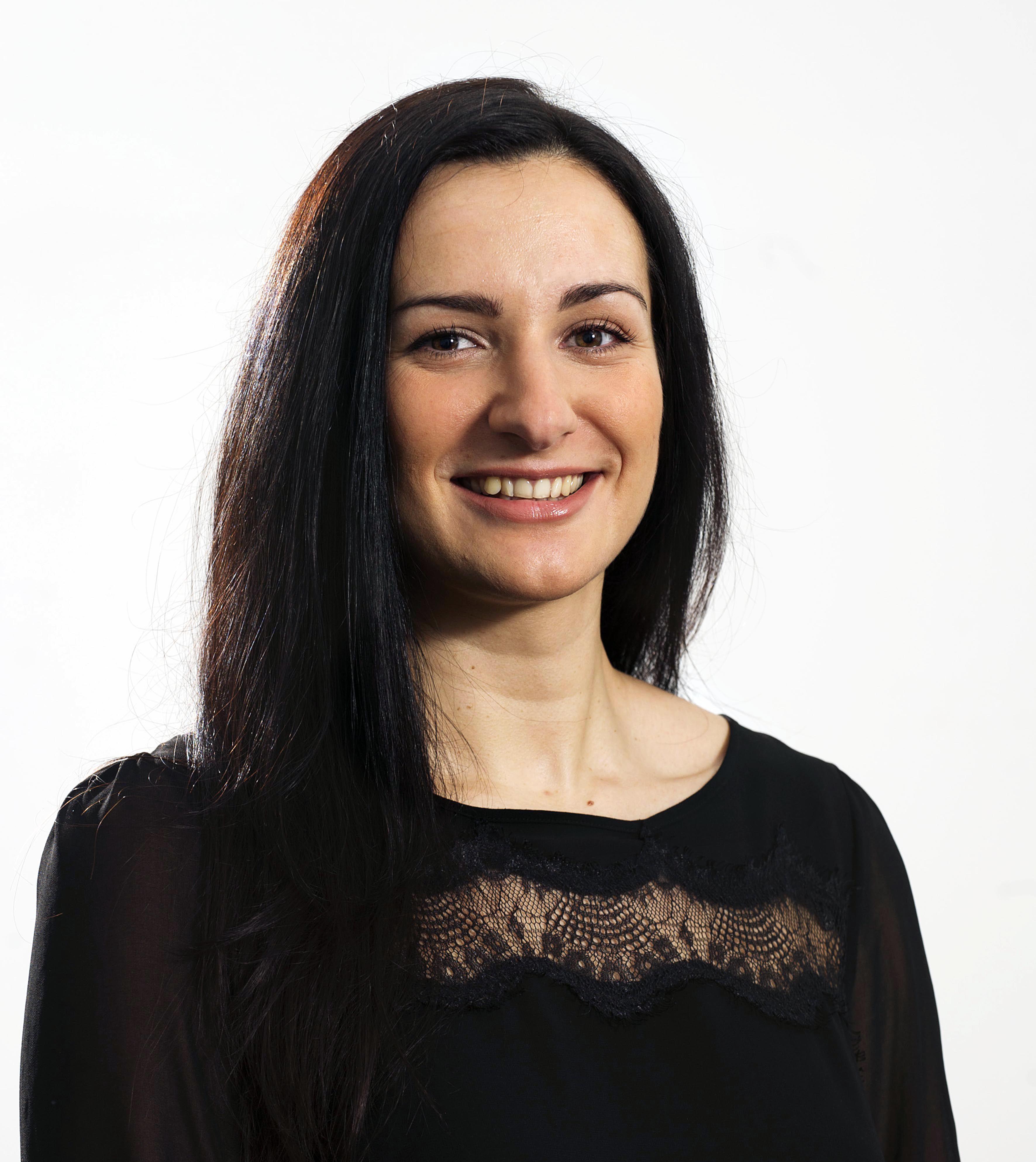 Stephanie Gregory looks at the alternative approach to heating for a decarbonised future.
Disproportionate housing demand in the UK has led to Government committing to delivering 300,000 homes a year by the mid-2020s. Simultaneously, alarming reports from the world's leading climate scientists have outlined that there are only a dozen years to keep global warming to a maximum of 1.5°C; we are currently on course for a 3°C rise, of which the consequent droughts, storms and sea-level rises are said to be irreversible.
To achieve this, carbon pollution would have to be cut by 45% below 2010 levels by 2030 and drop to zero by 2050, by which point the use of fossil fuels should also be phased out. Add to this the Clean Air Strategy's ambition to reduce particulate matter emissions by 30% by 2020 and 46% by 2030, and the pressure to deliver low carbon, low-polluting, new build homes has significant long term impacts on health and the environment now and in the future.
Major UK cities like Manchester and Bristol are starting to take urgent 'game-changing' action to reduce carbon, and ultimately become carbon neutral. Many are scaling up their ambitions to such a degree they aim to surpass the targets set in the 2015 Paris Agreement.
London in particular is responsible for 8% of the UK's greenhouse gas (GHG) emissions, with homes and workplaces in the capital accounting for approximately 78% of the city's GHG emissions. To deliver its ambitions to be a zero-carbon city by 2050, Policy SI2 of the new draft London Plan explicitly focuses on cutting emissions from buildings, pledging 'major development should be net zero-carbon'.
To meet this objective, London Mayor Sadiq Khan said he would expand the existing standard of zero-carbon new homes to apply to all new buildings in 2019. To achieve their zero carbon commitments, all new developments in London must achieve an on-site carbon reduction of at least 35% beyond the Target Emission Rate (TER), and this percentage will increase over time.
The new Draft London Plan goes a step further, stating 10% of the 35% target should be met through energy efficiency measures alone, encouraging a sensible fabric first approach. As further impetus for ultra-efficient builds, any residual CO2 emissions are to be offset and paid for by the developer at a suggested rate of £95/tonne, which is utilised by carbon offset funds for further energy efficiency improvements in London boroughs.
To support initiatives to inform the implementation of the Draft London Plan policies and London Environment Strategy publication, the Greater London Authorities (GLA) has commissioned a report by sustainable engineering specialists Etude. Their report, Low Carbon Heat: Heat Pumps In London, looks into the 'implications of a more widespread uptake of heat pump technologies in London's new developments.'
The report looks at a number of approaches to applying heat pump technology. It is a particularly likely alternative to 'traditional' methods and Etude highlighted five main benefits of heat pumps: lower carbon emissions; no combustion or local pollution; no gas connection required; lower running costs; safety (compared to other gas alternatives).
One approach to heat pumps that Etude considered is the communal ground loop heat pump system. The report says: "The communal ground loop with individual heat pumps appears to be the most economic solution of all (at approximately £500/yr) and is also compliant with London's key objectives in terms of air quality and carbon emissions." The report does add that this approach would require additional space compared to a system with heat interface units.
In terms of the Standard Assessment Procedure (SAP) and building regulations compliance, the carbon impact of a shared ground loop ground source heat pump system is dependent on the carbon factors assumed for what is powering the heating system, in ground source heat pumps case electricity.
Building regulations require CO2 emissions of a new development, the dwelling emission rate (DER), to be below the Target Emission Rate (TER), the emissions of a notional building of the same size and shape as the development; the target rate is set within the current Standard Assessment Procedure (SAP) in Part L of the Building Regulations.
Currently, the carbon factors used in Part L are based on those in SAP 2012. Using the current electricity related carbon emissions in SAP 2012 for electricity at 519gCO2/kWh, a shared ground loop array ground source heat pump system operating at 320% efficiency (an efficiency determined in Etude's report based on a range of data sources), produces a carbon saving of 36.9% compared to a gas combi boiler.
The next proposed version of SAP (SAP 10) reduces the figure of electricity related carbon emissions to 233g CO2/kWh, similar to that of gas, due to the increasing decarbonisation of the electricity grid with clean, renewable energy sources such as wind and solar PV replacing the burning of coal. By more than halving the CO2 emission factors for electricity in SAP 10, the ultra-efficient carbon saving for ground source compared to a gas combi boiler would be 70.9%.
To better reflect the actual carbon emissions of a new development in the city and pre-empt the publication of the new Building Regulations Approved Document L (expected 2019/2020), all new planning applicants in London are to use the SAP10 emission factors as of January 2019. This is of particular concern to developers in London, as under SAP10, developments featuring gas CHP will not achieve the carbon savings they have to date and will need to use significant additional technologies to meet the 35% onsite carbon-reduction target.
Careful consideration of how a development is to be heated could save developments several tonnes of CO2, and also tons of money in offset funds, too. As the UK grid becomes increasingly decarbonised, as is Government's ambition, the carbon savings of electricity and therefore ground source heat pumps will become even greater, as Etude's report affirms: "Heat pumps offer an immediate and significant reduction in the carbon content of heat today and this advantage increases substantially in the future as the electricity grid decarbonises."
Indeed, the report notes that increasing grid decarbonisation is responsible for even greater disparity between heating system's carbon factors, notably in the case of gas fired CHP.
The Government is also assessing how often carbon emissions are updated in SAP, as the current four year period doesn't reflect the rate of grid decarbonisation.
The impact of changing carbon factors means the cost to comply with emissions reduction targets increases for developers who traditionally specified gas, in particular gas CHP, whilst it becomes cheaper for those specifying heat pumps.
For developers in London using SAP10 figures and the Draft London Plan's proposed minimum 10% fabric efficiency measures, the simplest and cheapest way to achieve carbon compliance is to specify a ground source heat pump alongside the minimum energy efficiency measure requirements. By simply coupling the 10% energy efficiency measure improvements with a ground source heat pump, a development's emissions would be reduced by 74%, leaving just 26% to be offset.
For a best practice scenario, developments featuring 10% fabric efficiencies plus 25% additional energy efficiency measures such as solar PV and heat recovery ventilation alongside a ground source heat pump, would result in a carbon offset price of £871. Compare this to a gas combi boiler where the carbon offset price would be £2,992*, equating to a saving of £636,300 on a 300 unit development.
Looking ahead to 2030, Etude's analysis indicates that the cost of carbon compliance could be negligible with a well-considered and holistic approach: "Very low levels of total on-site carbon emissions (i.e. approximately 2kgCO2/m2/yr) can be delivered if very high standards of energy efficiency are achieved, an efficient heat pump system is provided and roof-mounted PVs are maximised. Energy efficiency reduces demand to the lowest level, heat pumps deliver low carbon heat and PVs play a significant role in offsetting on-site the residual carbon emissions."
*Based on a representative 70m2 new build in London with a 4,200kWh heat demand.
Stephanie Gregory is marketing manager Kensa Heat Pumps
Related links:
Related articles: