Cool results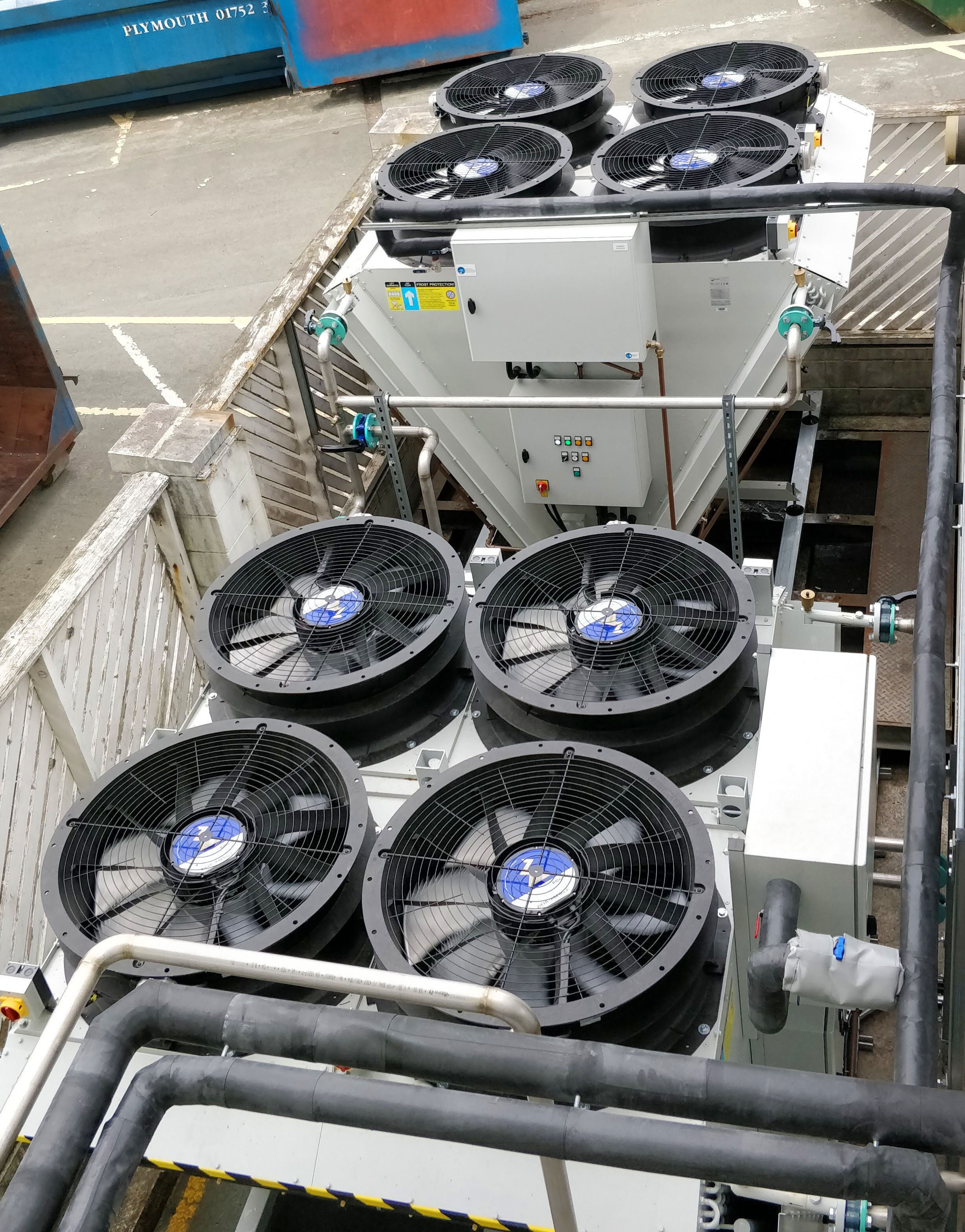 How one university successfully updated the cooling and capacity for its data centre.
When the University of Plymouth needed to upgrade its decade-old data centre cooling system to accommodate its new high performance computing (HPC) hardware, It turned to data centre architects 2bm, with support from Transtherm Cooling Industries. The team installed a compressor-less cooling system and capacity upgrade which delivered excellent results, including an 85% reduction in energy consumption for the facility's cooling plan and a PUE of 1.12 and below, even during one of the hottest UK summers on record.
Matthew Evans, technical manager for design and build at 2bm, explains his vision for the project: "The University of Plymouth's exiting data centre cooling system comprised process chillers, pumps and sequencing panels feeding internal in-row units. Despite the traditional internal cooling hardware, we were keen to push the boundaries of design and specification in order to deliver tangible results and a stable environment.
Rob Sewell, director for design and build at 2bm, adds: "It was this ethos that led us to use adiabatic technology to retrofit a highly efficient compressor-less solution to a site using more conventional internal cooling hardware – something which many data centre architects would shy away from.
"For us, compressor-less data centre cooling is best practice and is a logistically viable solution for every data centre in Europe, even on tight budgets, we believe it should be the future for all data centre cooling solutions."
Tim Bound, director of Transtherm, says: "Now that server technology can withstand marginally higher temperatures, there is a steep upward trend for bypassing refrigerant or compressor technology in favour of using ambient cooling systems to directly cool the data centre, rather than dissipating heat from the primary cooling plant.
"This not only delivers improved energy efficiency ratios (EER), but also offers shorter payback periods and quicker lead times. The project at The University of Plymouth showcases what can be achieved with this particular innovation, even with legacy data centre infrastructure."
Like many data centre environments, it was imperative that the university's site remained live throughout the capacity upgrade and installation of a new cooling system. Sitting so close to the Plymouth coastline, componentry manufactured from corrosive-resistant materials were also a pre-requisite of the project specification.
In addition to these key project considerations, the base requirement for the cooling technology overhaul and capacity upgrade was an N+1 resilient solution, capable of delivering 100 kW of cooling capacity to the existing data centre, as well as the new HPC cluster [with up to 20 kW per rack possible].
By working closely together, the 2bm design team and Transtherm's team of mechanical engineers worked to deliver a financially viable compressor-less cooling system which could be retrofitted into the small space available on site, ahead of schedule.
Budget restrictions often lead to debilitating compromises on specification standards, but this compressor-less solution not only delivered on innovation, but also refused to compromise on anti-corrosive material selection, noise levels or operational parameters.
The project required two 100 kW, four-fan adiabatic V-coolers capable of cooling water down to 24.5°C in the peak of summer and to 18°C throughout cooler parts of the year.
The product was supplied with aluminium-magnesium fins, stainless steel flanges and a painted galvanised steel finish, specifically to deal with the environmental demands of the location of this project.
Evans continues: "We requested low -power EC fans, which is a standard requirement for our specifications. On this particular project, the use of variable speed fans delivered an EER of over 100 for 80% of the year; an impressive figure given the narrow cooling window between the air temperature and the required water temperature on site."
This project saw a decade-old, corroded, compressor-based system, with an ambient-only cooling solution. The new plant was manufactured to withstand the corrosive coastal environment for maximum service life and it requires no refrigerant on-site – an important consideration given the current refrigerant price crisis.
Paul Nile, maintenance manager for The University of Plymouth, says: "We were ultimately thrilled with the decision to upgrade to a new ambient only cooling system, rather than simply switch the old chillers for a like-for-like replacement; something which we didn't think was achievable within our original budget.
"Commissioned during one of the hottest UK summers on record, the new system has already demonstrated its performance credentials and we are delighted with the results."
Related links:
Related articles: