REL wins multi-million pound college contract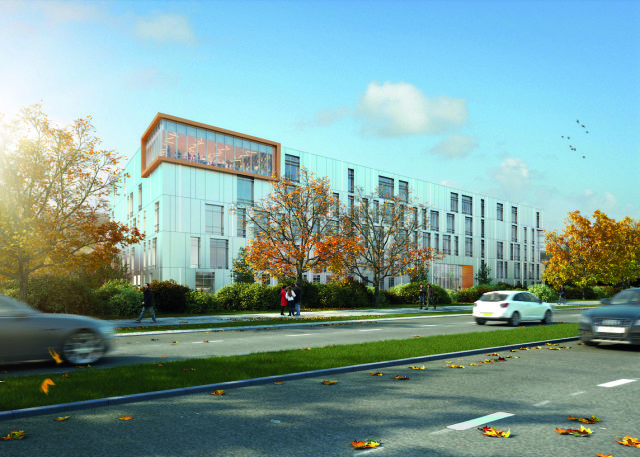 REL Building Services wins contract of the new BREEAM Excellent Richmond upon Thames college.
ISG has awarded REL Building Services the M&E contract for a £34 million project at Richmond upon Thames College (RuTC).
The contract follows extensive design work carried out by REL during the pre-construction stage of the scheme. It will see the M&E contractor install an extensive range of services throughout a new five-storey teaching block, which spans around 161,000 sq ft and is targeted to achieve a BREEAM Excellent rating.
A raft of facilities will be incorporated into the space including business incubation space, a 160-seat theatre, art gallery, restaurant, spa and wellness centre as well as advanced learning environments, featuring TV studios, a 3D prototyping fabrication laboratory and a digital golf studio.
Located at the college's Twickenham campus, the scheme is the latest to be awarded via the Pagabo framework, which drives efficiencies and best value across public sector procurement.
Toby Buckley, managing director of REL says: "This is a flagship building for RuTC which requires a vast range of building services that have to drive efficiencies, not only in terms of cost but environmental performance.
"Our early engagement in the scheme, including extensive BIM modelling, was crucial as it enabled us to work closely with the project team to design an M&E solution which could meet all aspects of the brief.
"Being an ISG supply chain partner we have worked on several other large prestigious projects, we're delighted to be working with the team again to deliver this high-profile, state-of-the-art scheme."
Richard White, project director at ISG says: "REL has forged a strong reputation for the design and installation of building services for the education sector. Their input and technical expertise throughout the pre-construction stage has resulted in an M&E solution which will deliver significant benefits to the project."
The new learning environment will open in early 2020 and will accommodate 3,000 students. REL has worked on 12 projects for new schools within the last three years.
Related articles: