Make air quality mandatory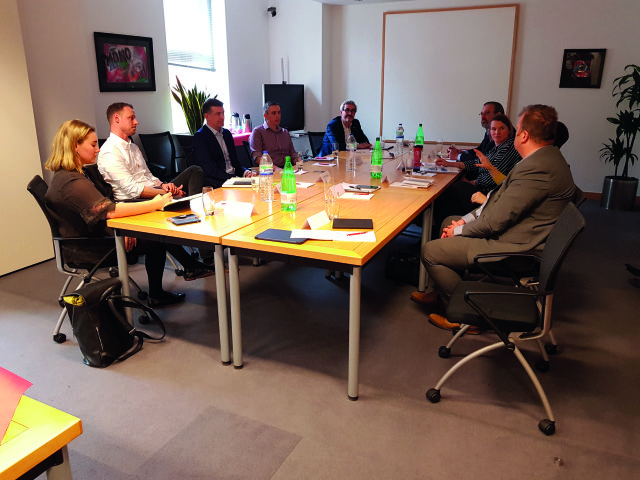 A roundtable of industry experts and legal specialists calls for regulations on air quality in our cities. 
Hosted by law firm Clarkslegal at its Covent Garden office, the debate heard that reputational risk and concerns about staff welfare were prompting many property owners and managers to reassess their IAQ strategies, but widespread change would not take place until it became mandatory.
They urged Parliament to speed up efforts to deliver the proposed new Clean Air Act that is currently working its way through the House of Lords and is intended to replace outdated legislation from the 1950s. The draft Bill includes reference to IAQ, for the first time.
BESA group chief executive David Frise, who chaired the discussion, said air quality was now "THE health issue facing our country". He added that it was being linked to more and more serious conditions including several types of cancer and respiratory disease as well as harming cognitive function and contributing to memory loss, broken sleep and eye damage.
"Studies have shown that children born in 2010 will live for two years less than the previous generation because pollution is affecting their lung development," said Frise. "This is already harming our children and grandchildren."
BESA has been developing a strategy to turn buildings into 'safe havens' from the worst effects of outdoor pollution. Frise told the Clarkslegal event that: "Well-designed and well maintained ventilation systems reduce exposure to harmful pollutants". He added that this was significant as people spend, on average, 90% of their time indoors.
Threat
His remarks come in the wake of a new report from Public Health England, which has increased the estimated annual number of deaths directly attributed to air pollution in the UK to 36,000. It also said that air pollution was the biggest environmental threat to health in the UK and that there was strong evidence linking it to coronary heart disease, stroke, respiratory disease and lung cancer, as well as the increasing severity of asthma attacks.
Several members of the roundtable expressed shock that, in many cases, crucial air quality measures such as filtration and air purification were removed during the design of new buildings and refurbishment projects in order to save money.
"We try to push the issue on productivity, but it is very hard to provide concrete evidence of a link," said Georgia Elliott-Smith of interior fit out specialists Area. "It is hard to get people to commit to additional measures in a building unless they can see a financial case – that is why it needs to be mandatory."
She added that "enlightened clients" could see the reputational benefits of improving working conditions for their staff and a growing number are investing in achieving WELL Standard certification, which emphasises the importance of IAQ. However, these are still the exception and not the norm.
"The great thing about the WELL standard is that it survives the value engineering process because many of its measures are non-negotiable," said Elliott-Smith.
Nathan Wood, managing director of Farmwood M&E, said cost was often the biggest influence on IAQ measures because "the industry is not forced to do anything about this". Although there is plenty of guidance and best practice around air quality, it often boils down to appealing to people's better natures.
"We push the Health & Safety at Work Act, but there is nothing specific about IAQ," said Wood. "However, when someone is in your building they are in your care and, if you know there is a problem, then you should take action – this is particularly the case when it comes to schools.
"We propose solutions that only cost £1 per pupil per month, but budgets in schools are incredibly tight."
The roundtable agreed that, ultimately, insurers and lawyers could start to make a difference, as more employers are likely to face legal action for failing to take measures to protect the health of their staff because awareness of the issue among the general public is growing. This would also ensure that crucial maintenance is not sacrificed in order to cut costs.
"When consultants advise against good quality filtration because of the cost of maintaining and replacing filters," said Frise. "In effect, they are advising that you let the polluted air be filtered by your occupants' lungs instead."
Participants in the roundtable: 
The roundtable was hosted by ClarksLegal. Attendees were: 
* Georgia Elliott Smith, Fourfront Group
* David Frise, BESA
* Alan Frost, Valet Apartments
* Vasken Jermakian, Foodication Restaurants
* Saskia Lorrison, 360 Workplace
* Simon Ralphs, Clarkslegal
* Mark Stewart, BMSI
* Ewen Rose, BESA
* Simon Ralphs, Clarkslegal
* Mark Stewart, BMSI
* Ruth Wilkinson, Clarkslegal
* Nathan Wood, Farmwood M&E
Related links:
Related articles: