Wellbeing - it's about control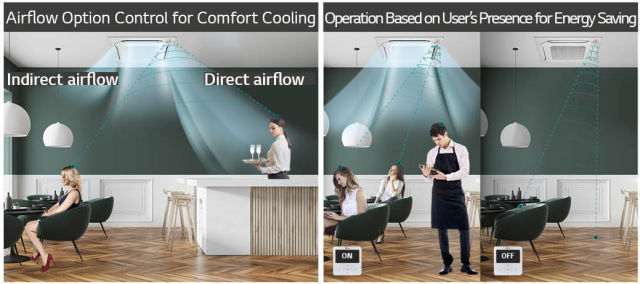 When building occupants think of wellbeing and how to improve their surroundings, HVAC systems may not be at the top of their list.
In fact, from a quick internal survey, items mentioned included anything from plants, paintings and music to lunchtime massages and even lighting. Only a few mentioned temperature control. However, as we know, as soon as it is too cold, or hot, it quickly becomes a topic of conversation.
It is well known within the HVAC industry that improved climate control and indoor air quality results in an increase of more than 10% in work place productivity. Yet many building owners do not consider the air conditioning system as an area to invest in, unless they are spending a lot on repairs, addressing escalating energy costs or more often, the need to comply with regulations. The Committee on Climate Change has no doubt. It highlights that energy efficiency improvements are cost-effective and will save business and household's money.
There is clearly a balance to achieve, to improve our wellbeing and workplace environment, whilst reducing a building's energy cost. The introduction of the Minimum Energy Efficiency Standards (MEES) for non-domestic private rented properties, that came into effect last year, where a minimum Energy Performance Certificate rating of E is required, put real focus on a buildings heating and cooling. However, an EPC assessment will reference published data of any installed equipment, but not its usage - windows open while a building is being heated. It is quite clear that whilst new regulations are being implemented, there's not a clear reference on their usage.
Manufacturers are constantly developing new and improved features to overcome these issues, making climate control personal. LG's single split 4Way blow cassette unit has an optional Human Detection Senor that recognises an occupant's presence for maximum comfort. The airflow can be set directly or indirectly on them. The unit also turns off to save energy when no one is in the room. Control has been made easy, with LG's smartThinQ giving the occupant control from anywhere via a simple smartphone app, putting the comfort and energy usage into the hands of the building owner/occupant.
It's a very simple – and effective way, to stay in control of wellbeing.
partner.lge.com/uk
Tweet: @LGUK_B2B
LinkedIn: LG Electronics UK Busines Solutions
For more information on this story, click here:
May 2019, 07
Related links:
Related articles: