Fujitsu offers liquid chillers to UK market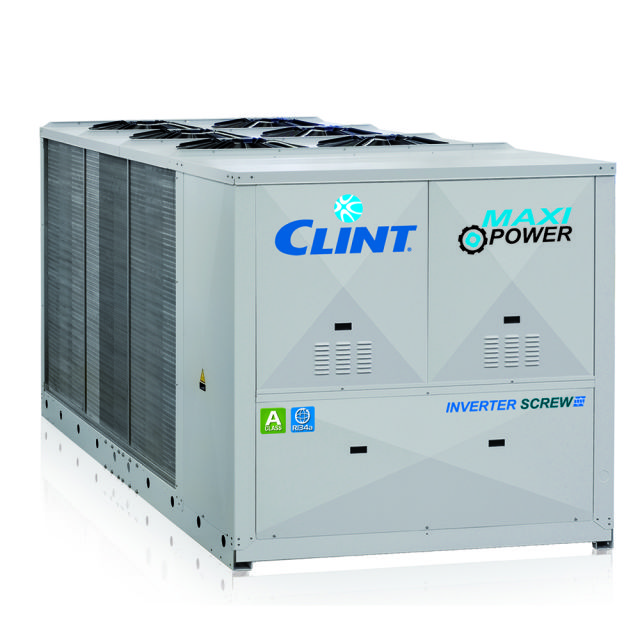 Fujitsu General Air Conditioning has extended its UK product range with the addition of Clint and Montair liquid chillers, furthering a partnership formed in November 2017 between Fujitsu General Limited and G.I Holdings for commercial business development.
Fujitsu's new offering includes both air-cooled and water-cooled liquid chillers, in heat pump and cooling-only models. Air cooled heat pumps will range from a compact 15 kW capacity model for small commercial applications using inverter scroll technology, through to 1.6 MW Screw compressor models for large commercial and industrial projects, including options of producing hot water up to 60oC. Water cooled heat pumps range from 49 kW to 1.25 MW, with cooling-only variants using Turbocor centrifugal technology to extend ranges to 3.9 MW capacity.
4 pipe hydronic connections make simultaneous operation of cooling, heating and the provision for domestic hot water possible from the 'Energy Power' range. Providing a flexible approach from a multifunctional system.
Close control applications are being provided with Montair air cooled, water cooled and chilled water variations, covering a range of 9 kW to 155 kW capacity including both top and bottom discharge options. Integrated server cabinet cooling is also available.
Open protocol communication is included across the range, with remote web monitoring packages supplied as standard on Turbocor models. Dry coolers, hydronic modules and remote condensers shall complete the product line up to compliment any combinations as required.
Pre and post sales product support will be co-ordinated by Fujitsu's UK Technical team based at the organisations UK head office in Elstree, with relevant product training courses to be announced shortly.
Ian Carroll, chief operating officer, Fujitsu General Air Conditioning UK says: "This is an important joint product development for both companies, and we are excited about the new products coming through. We will combine the extensive technological resource available throughout the organisation and its partners, with the high-quality level of support provided by the teams in the UK. The Clint and Montair combinations with new low GWP refrigerant options will provide the opportunity to meet specifications across a wide market"
Related links:
Related articles: