Out with the old, in with the new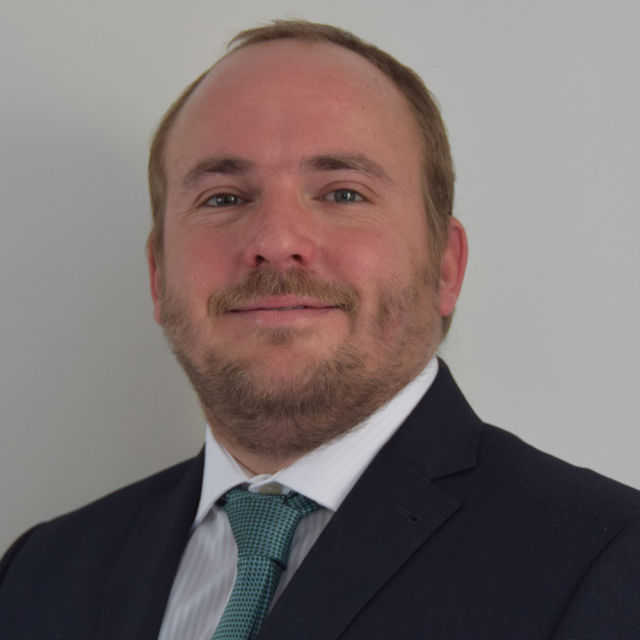 Andy Green outlines the key factors of installing a new heating system, regardless of a building's age.
With many heating systems not designed with either retrofit or new build projects specifically in mind, it is up to installers to make allowances and considerations to ensure that a system performs to its optimum, regardless of where it has been installed.
When installing any commercial heating system, there are several important factors to consider to ensure a system performs as it should in terms of efficiency and comfort. While it is generally considered that older buildings will not perform to the same standard as new builds when it comes to energy efficiency, there are steps which can be taken to ensure that a heating system in a retrofit scenario performs as best it can.
Understandably, there will be some considerations which should come into play for any heating installation, whether in an old or new building. Firstly, the building type in question will ultimately influence the type of heating system which should be installed given the broad range of structures within the commercial space. Heating requirements and installation pitfalls will vary considerably between a school and an office block, for example.
Sizing is always an important factor. With retrofit projects, it can be easy for contractors to simply replace the existing heating system on a like-for-like basis despite the fact that the building may have adapted considerably. For example, improvements to glazing and insulation, and changes to the size and usage of a building will vastly impact the size of the heating system required. While it can be straightforward to stand by the existing specification, oversizing a system by not taking these considerations into account will mean the end-user will essentially spend far more money than necessary.
While, of course, some redundancy needs to be designed into the system, according to the Non-Domestic Building Services Compliance Guide, boilers should only be oversized, in terms of a system's heat output, by a maximum of 20%. With modulating condensing boilers becoming an ever-popular option though, oversizing becomes less of an issue and comfort and efficiency needs can be easily met.
Sizing is where new build projects tend to come out on top. With heat loss assessments, comfort requirements and hot water production all considered in detail at the start of a project, systems more often than not are designed with a building's future needs in mind which is where those working on retrofit projects should take note.
Controls are all too often not given the attention they deserve. It can be easy to maintain the existing controls strategy when installing a new heating system on a retrofit project. However, if the existing boiler was working at a high temperature, with the new systems it is advised to introduce a controls strategy which takes into account variable temperatures for significant efficiency gains. For example, weather compensation will provide a more accurate prediction of load and hence control. Meanwhile, the addition of thermostatic radiator valves (TRVs) or temperature zone control, ensures full building control.
In any new build, efficiency and comfort levels are a top priority, and if considered correctly will lead to a successful install. By defining a robust controls strategy you can make sure you are optimising the temperature at the same time as being efficient. In both cases though, controls should be user-friendly for the types of people operating them.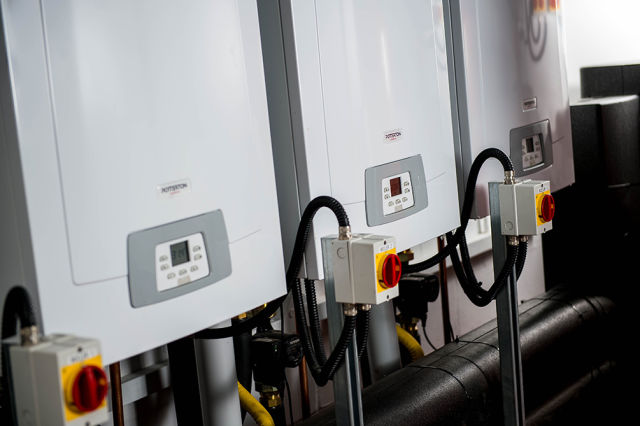 In a retrofit scenario, one of the first considerations when it comes to installing a new heating system, is accessibility. With older buildings comes older plant rooms, many of which can be located in basements, making positioning a new heating system a challenge before the actual installation takes place. And while getting a new boiler into place in one of these tight spaces is no small feat, it certainly isn't the end of the process. Contractors must also consider how easy it is for the heating system to be accessed post-installation for servicing and maintenance purposes.
Equally, in new build developments, where space is at a premium, it isn't uncommon for plant rooms to be located on the top of tall buildings or centralised in the case of the growing trend towards district heating schemes.
Slight tweaks in a product's development, such as the Sirius three, ensure access and positioning are as simple as possible. For example, optional castor wheels and small dimensions allow for the boilers to be easily moved into position and accessed when there isn't much room for manoeuvre.
There can be a reluctance to clean existing pipework in retrofit projects given that it can be costly and extremely time consuming. After all, upgrading a heating system while a commercial building is occupied is extremely challenging with any downtime critical. However, water quality has a significant impact on a system's efficiency, and protecting a new heating system from older pipework will ensure a system performs as best it can. One way of doing this is through stainless steel heat exchangers which have a high resistance to corrosion, allowing for easy maintenance.
In a new build scenario, system cleanliness can also include legislation. With air quality only becoming more important across the country, NOx emissions are quite rightly a key consideration for new build projects. Installing a boiler with low NOx emissions in a new build application can mean that customers qualify for all important BREEAM points.
Whether you are dealing with old building stock, or starting from scratch, it is important to approach the job pragmatically and from all angles, ensuring those involved are fully educated around the benefits of a clean and intelligent system. Sizing, cleanliness, comfort and controls will always play an important role in any project but as buildings change, so too do their heating requirements. Ensuring any additional factors, such as accessibility and indoor air quality, are also considered will lead to optimum heating and hot water performance, whatever the building.
Andy Green is technical director at Potterton Commercial
Related links:
Related articles: