Toshiba Carrier offers Mini Touchscreen controller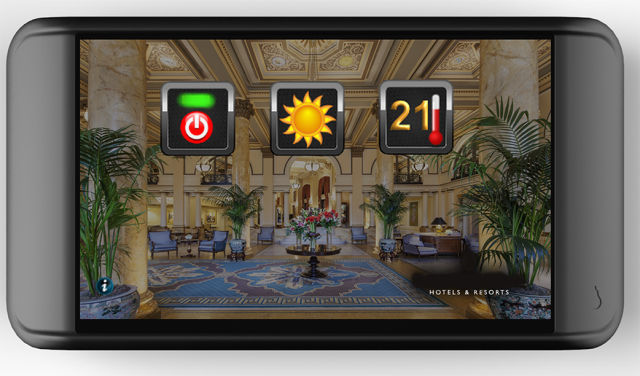 Toshiba Carrier UK (TCUK) has developed a new mini-touchscreen air conditioning room controller with an intuitive touch interface that enables clients to add their own branding and corporate messages.
Based on a clear, capacitive icon-driven touchscreen, the unit operates on the same principles as a high-end smartphone. It is designed to be easy to use for end users and quick and simple to install for contractors. It uses the same two-wire connectivity as a standard controller, enabling it to be quickly installed without adding an external power supply on new projects and as an upgrade on existing systems.
David Dunn, TCUK's managing director for sales, said: "Wall-mounted room controllers in hotels and offices are the vital interface between the user and the air conditioning system. However, their design has not kept pace with changing user needs and expectations – often having complicated interfaces that confuse end users and make them difficult to use."
To combat this issue, the icons and functions which are displayed on the controller is determined during the installer set-up, according to the client's preference. This feature overcomes a problem common to some traditional controllers in which all functions are visible but not all are accessible, leading to user frustration.
Furthermore, the new controller's contemporary look is designed to lend style to a room. The colour interface can be easily customised to match room décor, with 30 contrasting backgrounds available to create different moods or messages. Clients can also customise the interface with their own corporate images, colours and logos by uploading images via the unit's built-in USB connection. It enables the unit to blend in with any environment, while carrying through the brand identity of the client into the heart of a hotel room or serviced office.
Related links:
Related articles: