CSA Awards 2019 – the winners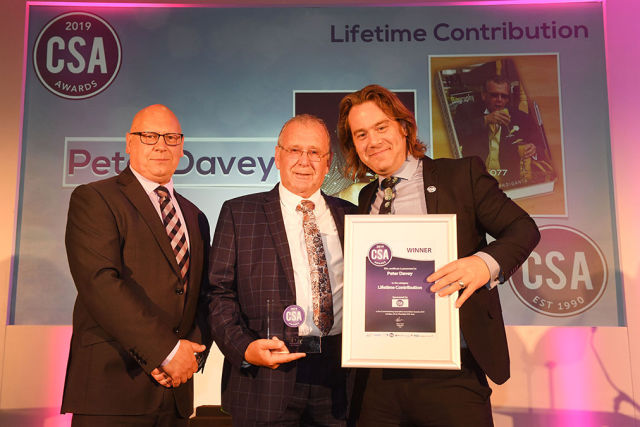 Project of the Year sponsored by BSRIA Instrument Solutions
Awarded for the most interesting and technically challenging project or installation, which has made a significant contribution to environmental issues and/or lifecycle costings.
Winner: Darlington STEM Project
NG Bailey
The Darlington surgical theatres and enhanced mortuary (STEM) project required work in a live hospital, compliant with relevant HTMs. The project included commissionability reviews for M&E design to ensure that systems can be commissioned as well as maintained and future-proofed.
Product Innovation of the Year sponsored by Media Control
Awarded for the most innovative commissioning product, new or redeveloped, introduced within the last 24 months.
Winner: Commercial Water Testing Services MALDI-ToF
ADEY
ADEY's MALDI-ToF is an instant confirmation technique for culture-based microbiology testing in the commissioning sector. All culture-based bacteria are confirmed to Genus and Species level in a reduced timeframe. This means that the process is much faster than traditional methods, and also more accurate - MALDI-ToF can identify the exact strain of Pseudonomas species on each sample received.
Commissioning Provider of the Year sponsored by MBS
Awarded to the commissioning specialist with recognition from contractors or final end-users for their services in areas such as technical expertise and advice, customisation of special needs, clarity of all documentation and on-time delivery.
Winner: Media Control
Media Control provides a service which tries to encompass the full range of disciplines expected from a commissioning company, no matter what the size of the contract. Media Control gives as much professionalism to a chiller replacement site as it does to long-term projects. Office-based reports coordinators work with on-site teams to overcome the complexities of covering hundreds of individual sites each year.
Investment in Training sponsored by Johnson Controls
Awarded to the individual, company or organisation that can demonstrate a consistent contribution in relation to the delivery of professional training and development
Winner: Ashford Environmental Services
Ashford looks to spread its investment in training, enrolling students in the CSA DLCs, college and university courses. If a staff member shows commitment and apptitude the aim is to push them as far as they want to go. As well as engineering, Ashford also trains staff in business skills such as HR and accountancy.
Student of the Year sponsored by Hattersley
Awarded to the individual who best demonstrates the achievements gained through the successful participation in the CSA Training Programme and/or other building services educational programmes.
Winner: Joshua Allen
Briggs & Forrester Engineering Services
Josh commenced his career with Briggs & Forrester in 2011. Since that time he has completed a number of qualifications and is working through the CSA courses. Josh has excellent computer skills and is contributing to on-time delivery of projects.
Commissioning Management Award sponsored by Andrew Reid
Awarded to a commissioning manager who has made a positive contribution to a technically challenging and/or commercially successful project.
Winner: Mark Rawlings
AESG
Mark joined AESG in 2018 to be involved in the King Abdullah Financial District (KAFD) in KSA. He quickly took the lead, ensuring that the project was delivered to high standards to meet UK and international requirements.
Engineer of the Year sponsored by Ashford Environmental
Awarded to a commissioning engineer who has made a positive contribution to a technically challenging and/or commercially successful installation or project.
Winner: Joe Wu
RED Engineering Design
Joe has project managed and led multiple building services engineering projects across various sectors. He graduated from LSBU, while also working on a 20-floor commercial fit-out project in London. He has a wide range of technical knowledge in areas such as MVHR and ventilation. Joe has also demonstrated project management skills in establishing processes and procedures - and is studying for the MSc in Project Management in Construction. Joe also helps to mentor and encourage young engineers both in their education and at work.
Lifetime Contribution Award
Peter Davey
This year the award goes to one of the industry stalwarts who has truly made a significant contribution to all things commissioning. From his early days of "hands on" commissioning of air and water systems, progressing through controls and electrical systems, boiler, water chiller and on to BMS testing and validation.
 His scope of work has seen him travel to most European countries, the USA, Middle East and Japan and not forgetting the 6 years he "survived" in Nigeria working for the Carrier Organisation.
 Since the inception of the CSA he has been a major contributor to its Technical Memorandums and Guidance Notes and has been a member of the Technical Sub-Committee since 1995. He has also been a member of numerous CIBSE and BSRIA codes and guides committee's and working parties. He is probably best known for his career advancements with Haden Young and Crown House Technologies.
Related links:
Related articles: