A light touch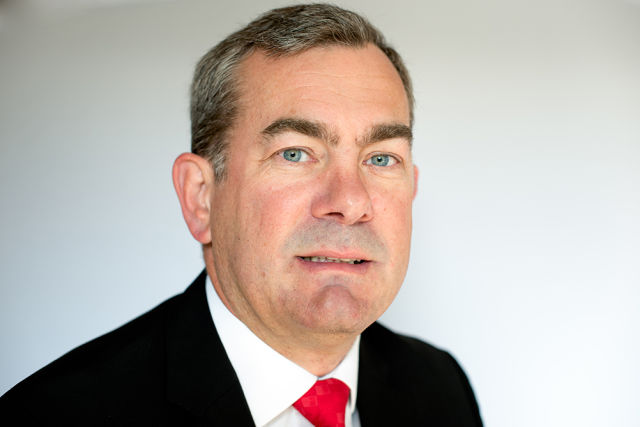 When lighting designers take on a scheme, they commonly consider in detail the type of lights needed, the number and the positioning of the lights. But as Paul Jones points out, all too often designers reduce the lighting controls to merely a dot on the page.
When lighting controls were basic, simple units, a simple pencil 'dot' may have covered the main consideration of where sensors would be located in the space. But that time is firmly in the past as, with the giant strides in technology that have been made, lighting controls are now extremely sophisticated, with near endless possibilities for the function and control of the light.
Anyone designing lighting with their customer or indeed the actual end-user in mind, should be fully aware of the range of options and variations, and be ready to stipulate exactly which lighting control they specifically require for each particular room or zone.
In our current world where there are systems and sensors to save energy, save money, make lighting suitable for flexible spaces, or adaptable for different times of day, rooms or activities, there's no excuse for lighting controls to be overlooked by lighting designers. There is no such thing as 'one size fits all' lighting control solution. A dot just doesn't cut it anymore.
To enable a designer to make the right lighting decisions when taking on a brief, the basic information they need to know is what the room or space is for, which activities will be carried out there and how the room should look, all which of course informs which lights are selected.
When gathering information to inform lighting control decisions, the obvious questions would be about the mechanics of the system such as which switches or remote controls are needed or whether a handy smart phone app is more suitable for ease of use. Do the lights need to be limited by a timer function or be reactive to the available light in the room?
Physical factors of the space also need to be taken into account, such as the height of the room as some sensors can be used on very high ceilings, whilst others can't, or if the ceiling is suspended, is flat or cut-out as this will also have a bearing on which sensor should be specified.
However, when thinking about the full range of possibilities that current lighting controls offer, it's like adding the fourth dimension to the brief and there is extra information needed to make the right choices.
For example, how should the lighting in the room work? Is it a multifunctional room requiring different intensities or colours of light for different activities? Is it a room with 'zones' which can be defined by different levels of lighting? If it is a corridor should it be lit at 10 per cent when vacant, but increase to 100 per cent when occupied, and should it light up entirely or in sections as it is used? If occupancy sensors are used in larger rooms, which sections of the room should trigger the light, as masks can be installed to make sure that the sensor is only activated in certain areas.
In fact, asking these questions of a customer for the brief can make for a much more rounded and fulfilling designer-client relationship, and can ensure that the final result delivers against all the levels of the build brief often exceeding customer expectations.
For example, cutting down energy consumption can be a key concern for facilities managers, and of course goes hand in hand with financial savings for companies and organisations. Specifying the right lighting controls within each room can optimise the energy and cost savings of around 30% can be made.
A wise lighting designer will use their knowledge of the systems available to demonstrate to their customers that they are adding value to the design by making the lighting as sustainable as possible. This may even mean recommending top of the range sensors and systems which come with an initial higher outlay, but if the customer understands there is a longer-term saving, they are likely to be on board with the decision.
Offices may have one lighting requirement needing to be light enough to work and automatically adjusting depending on the natural daylight available. Bathrooms, corridors and communal spaces are all different again.
Another example might be designing a school which has multiple rooms each with a different purpose. Classrooms may benefit from some of the most advanced lighting control technology available, and actually subliminally influence the teaching experience. For example. a whiter light can be used to increase the productivity of students, and a warmer yellow light can help calm an over excited class.
When you add to this the opportunity to dim certain areas to focus the class on the smart board, or create a reading zone, the potential of what can be achieved by lighting controls alone, are almost endless.
Many schools in modern buildings also desire flexible spaces, in which walls and furniture can be moved to give the room multiple uses, the lighting can again be a key feature to enable the full flexibility of the room.
By using the full range of lighting controls available the designer can create a school that works harder and more effectively and efficiently than other school buildings and can positively influence the quality of the teaching and learning. Imagine if the designer of such a school were to overlook the possibilities of the lighting scheme and neglected the lighting controls in this way?
Of course, not all lighting schemes have the benefit of a dedicated designer. It's one of my firm beliefs that it's equally important that anyone involved in choosing lighting controls has the best information about all the options at their disposal.
Electrical contractors may well be faced with a dreaded 'dot on the plan,' meaning it is up to them to interpret which sensors to use. Daunting perhaps in a new build, and all too often when carrying out a refit, the temptation is to simply replace the sensors, like with like. This holds two risks: the original sensor may be outdated so there may now be a much better one for the job, and also if the function of the room has changed the previous sensor may not be the right one. In this instance it is much better for a lighting contractor to be equipped with their own knowledge of lighting controls to make informed decisions. BEG provides a free design service, to help take it from a dot to a particular sensor recommendation.
Wholesalers too hold a huge responsibility to help their customers understand the suitability of the different products available. Training for wholesalers can prove very valuable, so they have an 'expert' on hand in each branch to advise on the finer points of which products are most suited to the needs of a particular project when an electrical contractor walks into their stores with a question about controls.
Lighting controls have made such huge advancements in recent years, and can offer such an exciting array of features, it's time the systems were the headline of lighting design, rather than simply a footnote, or a dot.
Paul Jones is UK and Ireland sales director at BEG Lighting Controls
Related links:
Related articles: