Fit to breathe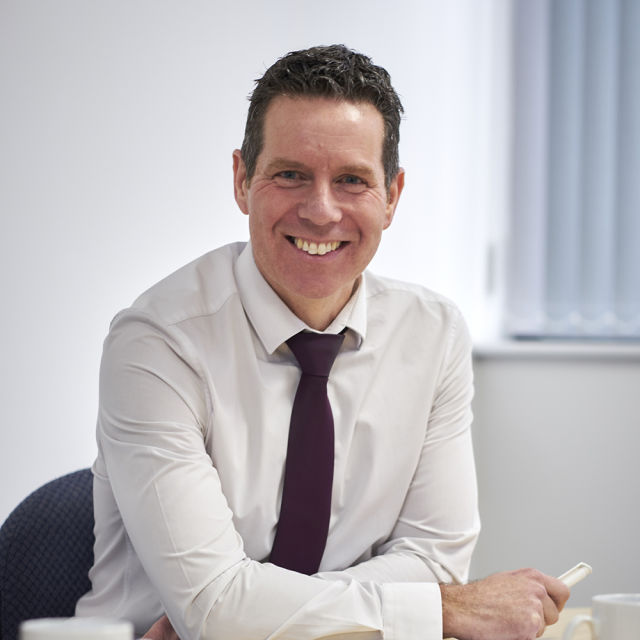 With indoor air quality firmly in the headlines, Lee Caulfield looks at the role installers can play in delivering healthier air for occupants.
Ensuring a good standard of IAQ in today's homes remains a key driver for manufacturers in the ventilation sector. In fact, air pollution is a "public health emergency", according to the World Health Organisation (WHO), with more than 90% of the global population enduring toxic outdoor air. New analysis indicates 8.8m early deaths each year – double earlier estimates – making air pollution a bigger killer than tobacco smoking. 
Indeed, COMEAP – the Committee on the Medical Effects of Air Pollutants – completed a report in August last year suggesting that between 28,000 and 36,000 premature deaths in the UK every year could be linked to long-term exposure to air pollution. These figures arose after the panel (which issues advice to government) detailed its findings on research into the possible loss of life in the UK caused by exposure to nitrogen dioxide (NO2). 
NO2 is a pollutant which mainly gets into the air from the burning of fuel. Levels of NO2 are particularly high in urban and highly polluted areas, with diesel vehicles responsible for producing the majority of the harmful gas. Ironically, in the late 1990s, previous governments successively endorsed diesel cars as being economical and less harmful to the planet – a sentiment that has since been revealed to be rather misguided. Now, as modern properties continue to be built in inner-city areas, careful consideration needs to be given to IAQ – and reducing the amount of NO2 entering people's homes. 
As a result, ventilation products have a more important role to play than ever before. After all, ventilation is essential for ensuring a good standard of IAQ, as it helps reduce condensation and associated mould growth – both of which have been proven to leave people more susceptible to allergies, as well as worsen health conditions such as asthma. This has led to initiatives such as Clean Air Day being introduced to raise awareness about the dangers of air pollution, while the UK Government's 'Clean air strategy 2019' includes measures to address IAQ and volatile organic compounds (VOCs). 
There are many existing ventilation strategies for new build properties in place with mechanical ventilation with heat recovery (MVHR) being the best approach when looking at long term energy efficient requirements. This is the only option that can actually recover heat from exhaust air and, by specifying MVHR System 4 in a home, moisture and airborne contaminants can be removed, resulting in a healthier indoor environment for occupants. MVHR (System 4) has been specified into many new build homes and apartments due to the benefits offered under the Standard Assessment Procedure (SAP) Appendix Q.  
Housing in the UK remains in high demand, with the NHBC reporting the number of new homes registered in London alone has more than doubled compared to the same period last year.  While this is great news for the housing industry, it has led to more and more new homes being built in environments ranging from brownfield sites to inner city areas, each with their own unique surroundings and complications. In fact, sometimes extracting moisture and airborne contaminants via MVHR is not enough when it comes to ensuring the air entering a property is of a healthy quality. 
MVHR systems currently offer grades of filters that can be placed within the ventilation unit to combat PM10 and PM2.5 particulate matter, depending on the filter (F7 or G4 to EN779:2012 standards or ISO16890 Coarse 55% depending on the standard being used). PM2.5 particulates measure less than 2.5 micrometres, making them too small to see with the eye, yet pose a significant health risk, as they can easily find their way into people's lungs and then the bloodstream.  
ISO16890 focuses on filtration performance to the classes of particulate matter sizes, looking at test data more realistically than the theoretical basis of EN779:2012. The ISO standard, which was introduced in 2018, is based on particulate matter evaluation parameters as used by the World Health Organisation (WHO) and other authorities. Using these parameters will make it easier for users to select the right air filter based on their individual requirements. 
However, there are numerous other external contaminants posing a threat to IAQ – and not just NO2. There are also pollutants such as sulphur dioxide, hydrogen sulphide, hydrogen chloride, chlorine, ammonia odours, solvents and VOCs. These can originate from a number of sources, including gas stoves, wood burners, home cleaning products and even personal care products, such as nail varnish and deodorant. 
In order to combat these threats to occupants' health, specially designed NO2 filters have now been introduced that can be added to an MVHR system and remove these aforementioned pollutants. For example, Titon's Trimbox NO2 Filter is very compact and offers a pre-filter option that provides increased protection from external contaminants. 
These filters incorporate balanced flow technology to reduce NO2 to an acceptable mean concentration level of 40µg/m3. Capable of absorbing 98% of NO2, filters can be installed in both inlet and supply ducting. Plus, they can be used in small to large dwellings, provided they are able to operate with variable airflow. Units also boast exceptional acoustic properties, ensuring occupants are not disturbed by unwanted noise, helping to create a healthy home. 
Although it is reassuring to see the ventilation industry taking notice of the impact of air pollution, caution is still advised when selecting NO2 filters, particularly as not every model is equal in terms of effectiveness. For example, some products incorporate large carbon filters to adhere to dwell time (i.e. the air passing through must remain in contact with the filters for a specified period of time), increasing airflow to achieve the desired absorption rate; however, this only works for large (and cumbersome) units – resulting in products that are both expensive due to extra pressure added to the system to combat this and difficult to install due to the increase in ducting and MVHR size. 
Given the increasing levels of air pollution throughout the UK – and particularly raised concerns over NO2 – it is clear that measures need to be taken to address the issue sooner rather than later. Fortunately, ventilation manufacturers have taken notice of research and reports into IAQ, which has led to the design and development of filters and systems to help eliminate pollutants, especially those produced by diesel engines. 
So, the importance of embracing a ventilation strategy with suitable levels of filtration has become increasingly clear, especially with people now spending more time indoors, as well as a greater number of properties being built in cities and other urban environments. Indeed, as the air outside becomes more polluted, it is imperative to incorporate the latest, high quality NO2 filters as part of modern ventilation systems; this will, in turn, combat the pollutants entering people's homes, ensuring the air inside remains clean and healthy.  
Lee Caulfield is sales director at Titon's Ventilation Systems Division 
Related links:
Related articles: