Refurbish or replace – water tanks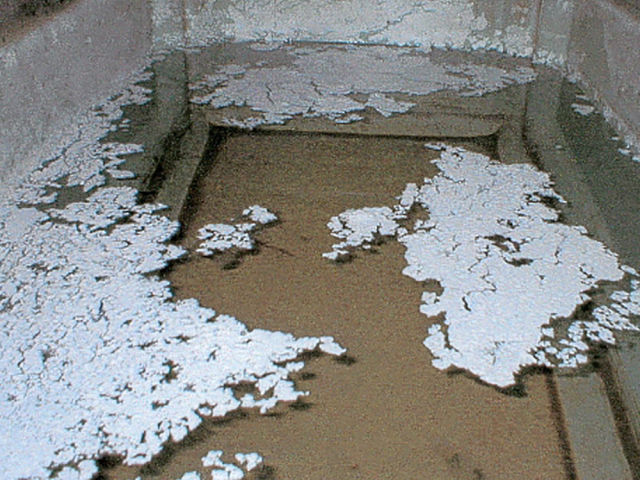 The Association of Tank and Cistern Manufacturers (ATCM) offers a considered opinion on whether it's better to refurbish or replace aging equipment.
History has shown that water storage tanks by their design and appropriate materials selection provide a service life envied by most other product types serving the water industry.
Underground concrete tanks and reservoirs generally give no cause for concern after many decades of use as do the myriad of aboveground tanks located in an external environment or internally within buildings. It is these latter tank types to which this discussion is addressed.
Materials employed over the last 150 years in water tank construction have ranged from very basic cast iron, progressing, as the years passed, to painted steel, galvanized steel, glass coated steel. In more recent years we have seen the introduction of GRP (glass reinforced plastic for industrial and commercial applications) and thermoplastic (polypropylene and polyethylene for domestic applications). These latter two materials are inherently corrosion-proof and intrinsically safe for potable water applications.
Cast iron tanks provided long life resultant on their heavy construction and large rust allowance factor without giving too much consideration to maintaining water quality as we expect it today. The other constructions are able, not only to provide long life, but also to maintain water quality provided the structures are sound and the coatings and designs are in compliance with the current Water Regulation requirements. The concern is that unfortunately, not many old tanks are regulation compliant.
Tank life expectancy is a function of the product's application, cyclic frequency, water quality, environmental location, design compliance with current regulations and the maintenance regime conducted.
Irrespective of how well serviced a tank is at some point in its life the question will be asked, 'Is it practical to consider conducing a major overhaul and repair or to replace with new?' In many respects it's similar to the preverbal question, 'How long is a piece of string?' Generally, the answer to such an open-ended question evokes the standard reply, "it all depends".
However for water tanks, experience has shown that repair and refurbishment of a tank in-situ can be the most costly and disruptive method in returning the downstream supply system to full operational service.
Legislative requirements dictate that as soon as an existing tank is touched for repair it must be returned to service fully compliant with current Water Regulations. Old tanks generally don't have appropriate covers or lids and are not fitted with screened overflow and warning pipes that are sized or positioned appropriately. All these non-compliant items require replacing or correction. A severely corroded tank is not going to be satisfactorily repaired simply by fitting an internal lining system, as this adds no structural strength to the structure.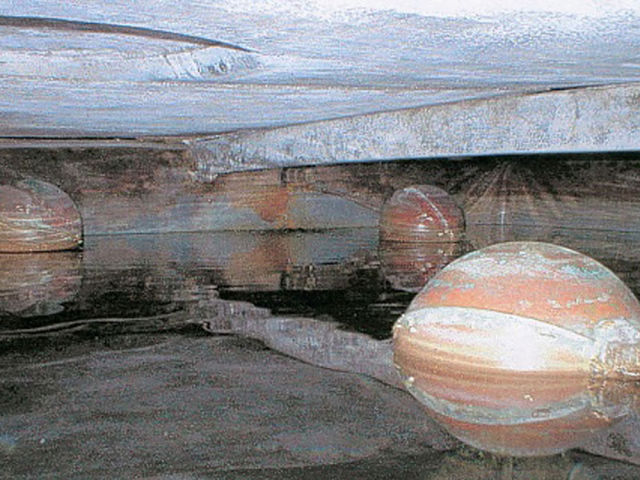 Tank repair systems that involve the application of paint or polymer impregnated coating materials require the use of specialist equipment and handling techniques due to their volatile and hazardous nature during their application to meet today's strict Health and Safety requirements.
Surface preparation is paramount, as is a controlled environmental temperature and set-time period to ensure the lining materials are fully cured prior to returning the tank to service. Sterilization of the vessel and downstream pipe-work is a must. Generally a period of 4 to 5 days is required following the completion of the works before it is possible to return this type of refurbished cistern or tank to service.
The cost of correctly conducting repair works in compliance with the appropriate working practices makes this solution one of the very last resort.
Should refurbishment be the only course of action due to a tank's location or access and given it is structurally sound, the installation of a Butyl liner would be the most positive and practical method to adopt. Checking the appropriateness of the tank fittings and updating as necessary to ensure regulation compliance is still required.
To summarise, great care is required when considering refurbishment for tanks with heavily corroded internal and / or external surfaces to ensure the integrity of the vessel is intact and worthy of remedial work. Complete tank replacement ensures current regulatory standards are built in, modern non-corrosive materials and finishes offer optimum water quality and minimum maintenance whilst providing a much greater extended life at a cost on a par with a tank that requires repair and refurbishment.
The general recommendation of the ATCM is that any unsafe or unserviceable tank should be replaced rather than consideration given to any repair and refurbishment practices.
For further information visit the link below.
Related links:
Related articles: