Reznor wins with the Eagles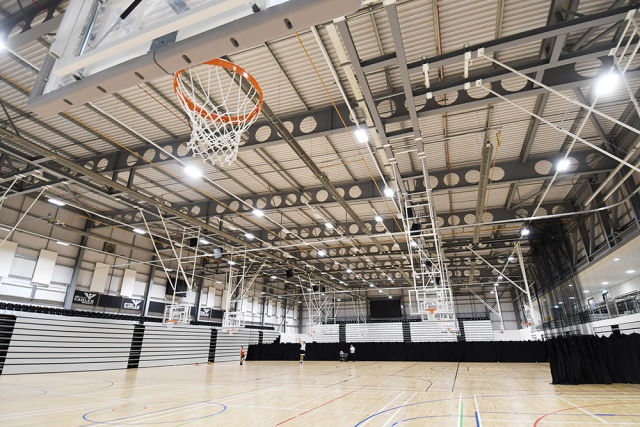 The Eagles Community Arena (ECA) is a new purpose-built community sports arena for grassroots sports of all ages and abilities.
The new 2800 -seater venue is benefiting from Reznor's total Nor-Ray-Vac system of 12 x 24kW modulating NRV burners suspended at approximately 9m complete with ball guards arranged in two temperature zones controlled by two Reznor SmartCom3 controllers. The single discharge fan is located remote from the hall.
Suspended from the roof, the heaters emit infrared rays that warm only objects and people in its path. They do not waste fuel heating the volume of air in the building. This will ensure that the ECA arena's heating costs are kept to a minimum. The modulating NRV burners can turn down to 50% of capacity, thus maximising comfort conditions and efficiency whilst minimising fuel consumption. The NRV system design layout provides blanket heat coverage of the sports facility eliminating any cold spots.
Related links:
Related articles: