Select the right One from Grundfos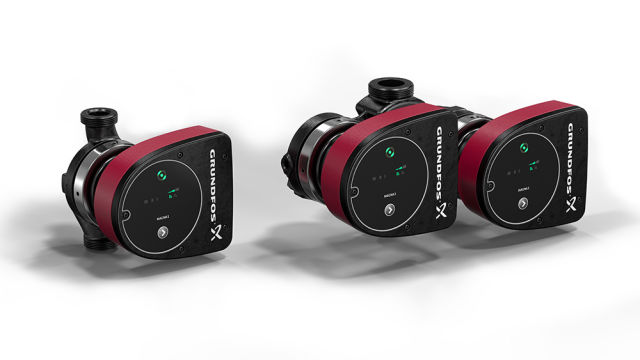 The latest updated and improved range of single and twin-headed Grundfos MAGNA1 circulator pump options have been specifically designed for circulating liquids in a wide range of light commercial and commercial applications.
The MAGNA1 can be used for applications such as heating, air conditioning and cooling as well as hot water circulation. Plus, they are an excellent solution in refurbishment projects where there is a need to either replace a Grundfos UPS product or one of the smaller models from the original MAGNA family. They are ideal for circulating liquids in heating systems with variable flows, where it is desirable to optimise the settings of the pump duty point, thus reducing energy costs.
The pumps offer a simple user interface, as well as world-leading efficiency. What's more, newer models can be monitored via a fault relay. The also offer a digital start/stop input that will allow the pump to be monitored remotely, plus having a wireless function means that the popular twin-pump models will secure continuous operation.
Related links:
Related articles: