ECA awards open for entries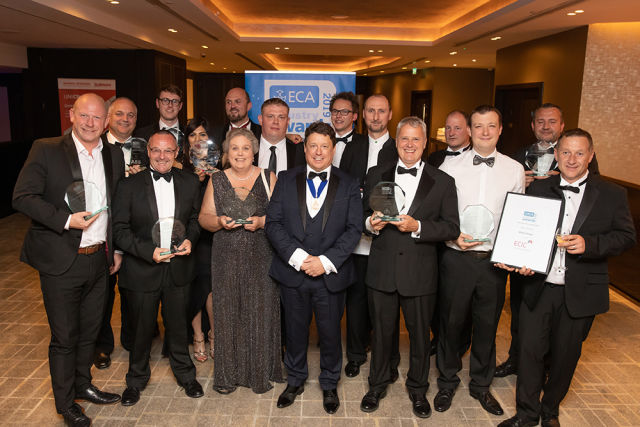 The ECA has announced that nominations for the 2020 ECA awards are now open. The awards aim to recognise top performing businesses and individuals across the electrotechnical and engineering industry.
There will be 11 awards categories and the winners will be announced during the ECA 2020 industry awards dinner at the Hilton Bankside Hotel in London.
ECA director of Member Services, Helen Atkinson, says: "These awards are an ideal opportunity for ECA Member businesses to showcase their achievements to key clients and other stakeholders, while enjoying a night of celebration and networking with their peers and key supply chain representatives. Apart from the huge sense of pride felt by both business leaders and their staff teams, winners and runners up have gone on to receive significant ongoing publicity for their businesses."
The award categories include: Large Contractor of the Year, Contractor of the Year (£15m to £30m turnover, £5m to £15m turnover, £1m to £5m turnover and less than £1m turnover), Excellence in Training and Development (over £15m turnover and £5m to £15m turnover) Best Health and Safety Initiative, Best Fire and Security Project, Best Client/Partnership and Best Corporate Social Responsibility.
The closing date for nominations in 5pm on 13 March 2020.
Related links:
Related articles: