Rinnai brings in Zen and Zen Plus to homes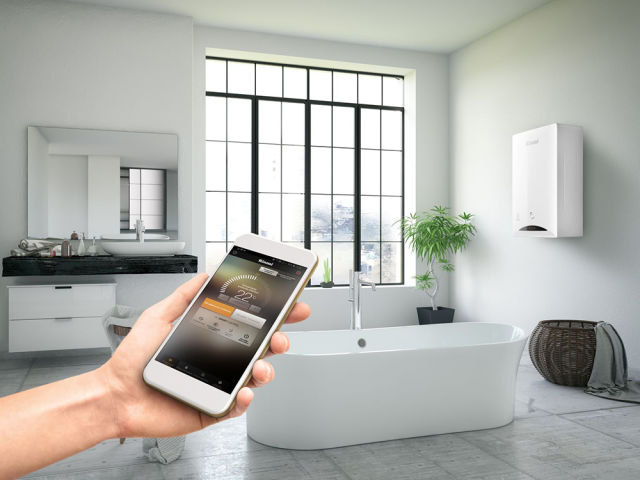 Rinnai is introducing the Zen and Zen Plus home hot water and heating system which combines established manufacture durability with new technologies to offer great energy efficiencies, user control and, importantly, a high level of comfort.
Rinnai says that its aim is to serve the middle and top end of the domestic marketplace by supplying 'luxury levels' of hot water at affordable costs. Chris Goggin, head of Rinnai UK operations adds: "Another major difference with the Rinnai Zen & Zen Plus is that the route to market is with installers. We are committed to working with installers as our route to market. The installer is still the major player and, in our view, always will be."
Some of the features of Zen and Zen Plus include: IOT controller as standard; fast heating mode; DHW pre-heat function, saving wasted water; an energy monitor function for users; flue runs up to 30 meters.
The products are supported by the Rinnai boiler App for android and IOS. The Rinnai app seamlessly connects to the controller in the property. The user can control the boiler remotely adjusting temperature, setting weekly and daily programmes, receiving alarm functions, monitor energy usage and set limits. The Wifi and boiler controller also uses GPS from the user's mobile to bring on the heat when they are getting close to home to ensure the house is warm when they arrive.
Related links:
Related articles: