Belimo reaches 100 million milestone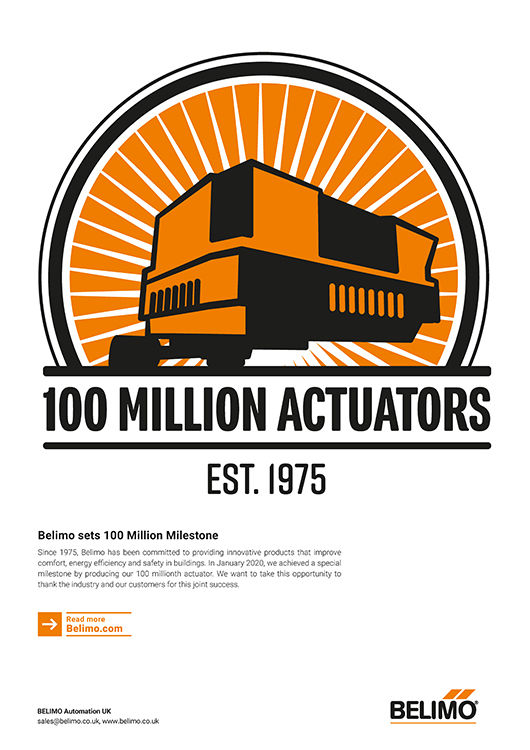 Actuator specialist Belimo achieved its 100 millionth actuator, reaching a new milestone for the company.
Lars van der Haegen, CEO of Belimo, says that the company strives to B increase to energy and efficiency delivered through its products. It's about technical innovations and their impact on sustainability.
"Buildings are responsible for 40 percent of global CO2 emissions, with proper building controls systems, energy savings of up to 50 percent can be achieved compared to buildings without," he adds.
The latest PR actuator from Belimo was made as an anniversary product. The PR actuator is part of a motorized butterfly valve that is used in water applications and, thanks to a power consumption of only 20 watts, it reduces energy consumption by over 80% compared to competitive products.
We are proud to look back on 100 million actuators. Our customer's great trust in us and partnerships have made this possible and we want to thank them for this joint success," van der Haegen concluded.
Related links:
Related articles: