Elco updates Gas Range brochure for 2020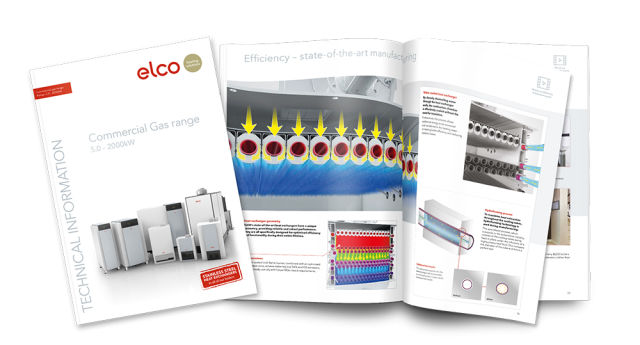 Elco Heating Solutions has updated its Commercial Gas Range brochure for 2020. The newly extended 64-page version now provides consultants, building services engineers and contractors with more information than ever before on the company's extensive range of condensing boilers and CHP units.
New additions include example schematics to illustrate how a variety of products in the Elco range can be easily integrated, from gas condensing boilers, to CHP and heat interface units. Elsewhere, the brochure further explains Elco's comprehensive technology and engineering processes that help significantly reduce NOx emissions to class-leading levels.
Andreea Manoiu, solutions centre manager at Elco Heating Solutions, says: "We've worked tirelessly to make this new brochure as comprehensive as possible, allowing our customers to quickly identify the correct boiler for their needs. This latest version also provides more detail on Elco's technical expertise, giving consultants and building services engineers a clearer understanding of the product line-up. Plus, the brochure helps specifiers identify how products can be easily integrated into all sizes of commercial applications."
Related links:
Related articles: