Dunham-Bush Hydrocourse at Eastbourne's Devonshire Park transformation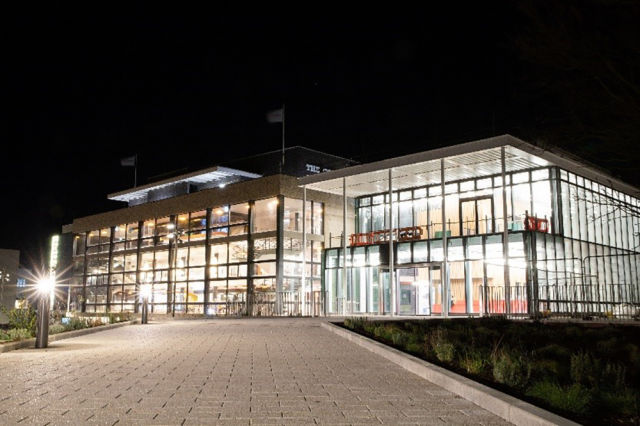 Dunham-Bush has supplied its Hydrocourse trench heating to the Devonshire Quarter for the £54 million transformation of the old Devonshire Park into a cultural, conferencing and sporting facility.
With a history stretching back over 140 years, the face of Devonshire Park has changed over time, but remained popular with residents. The Dunham-bush Hydrocourse Trench heating has been fitted in the new Welcome Building that has been created to establish a premier conference destination.
The trench heating system counters down drafts on cold surfaces, helping to prevent unsightly condensation on large glazed areas and outside walls. This makes Hydrocourse perfect for a variety of commercial and institutional buildings. Hydrocourse trench heating units are manufactured in 22 standard types and in fixed lengths of 500mm, 1000mm and 1500mm. The system comprises of casings formed from black powdered steel, aluminium finned copper tube elements and rigid or roll up satin anodised aluminium transverse grilles.
Related links:
Related articles: