Rinnai on the job for H Pickup & Sons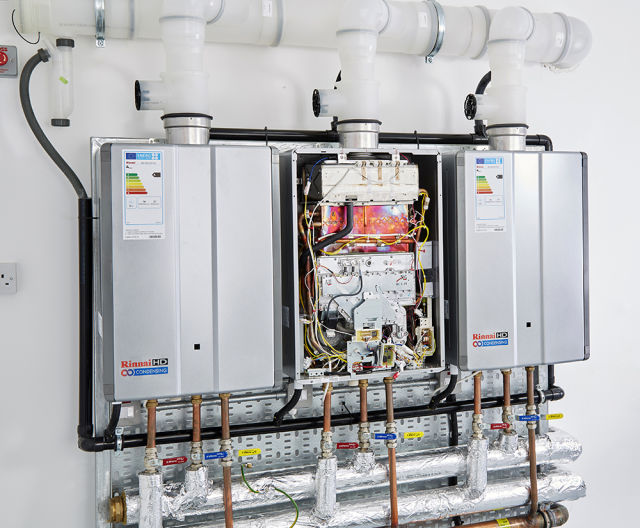 Scarborough-based H Pickup Mechanical & Electrical Services has applied a Rinnai continuous flow hot water solution at a large-scale seafood processing plant in the North East of England.
The site had an old stored hot water system which was no longer able to cope with the demand for the high volume and high temperature hot water needed for cleaning down production areas as the site increased its production lines, as it expanded its market ordering and product range. The client was looking to substantially increase energy, fuel cost efficiency and reliability by removing the stored hot water.
Mike Joy of Pickups says: "There were long periods of time with no requirements for hot water, then sudden high demand as production areas need deep cleaning. Running out of hot water would result in substandard cleaning, especially the removal of grease, and industrial cleaning products used to clean many of the surfaces. Another deciding factor for the site was Rinnai's ability to resist Legionella breeding which is a risk with a "lukewarm" hot water system."
The modular nature of the Rinnai Systems also removes a single point of failure from the hot water system, ensuring hot water will always be available and not run out. The site used 3 x HDC1200i Natural Gas Water Heaters and also featured the Rinnai Limescale Protection Package.
Related links:
Related articles: