NEW CHARTERED GROUND AND GLOBAL RECOGNITION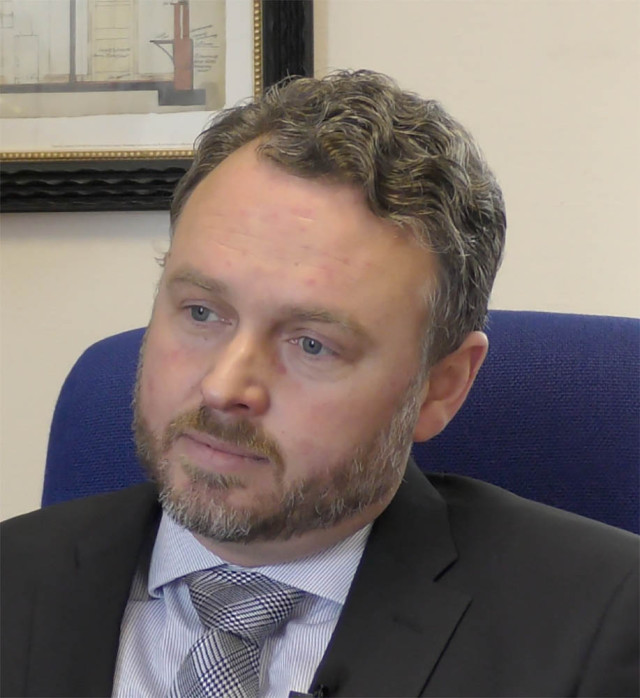 The issue of professional competency across the construction industry in the post-Grenfell era has never been more important than it is now.
It's why the news that Chartered Association of Building Engineers (CABE) has received approval to become a Licensed Member of the Engineering Council has been welcomed. Dr Gavin Dunn, Chief Executive of (CABE) explains the importance of this membership and why trust and confidence in building engineers is so important at this time.
The way we are designing and building is rapidly changing. Buildings are becoming more complex and technologies are changing the way in which they operate. The problem is that this change is far outpacing the way our industry professionals maintain their expertise and knowledge. We need to adopt a better process that allows us to identify those individuals who have providence and precision, and the necessary skills to do the job.
This will have to be achieved through greater education and training and it is the responsibility of the professional bodies to do this. CABE has already created a framework that enables members to enhance their skills through the application of engineering principles that are in line with today's ever-changing world. This can be supported by organisations such as UKAS, the UK's National Accreditation Body, taking charge of product and service certification. This way we will have competent professionals and accredited products. Together this will go a long way to putting us back on track to deliver the buildings we should be delivering.
CABE is unique in terms of a professional body in that by definition it covers the 'golden thread', presenting members who are all involved in the application of technology, technical standards and regulations in buildings across the design, construction, compliance, operations and maintenance of buildings.
Being licensed by the Engineering Council underlines this unique position and formally recognises Building Engineering as an engineering discipline in its own right and the professional competence of Chartered Building Engineers both in the UK and internationally. This clearly defines Chartered Building Engineers as those professionals that use engineering principles to apply technology, innovation and technical standards to buildings, to ensure that they are safe, efficient and healthy places for people across a building's entire lifecycle
This will enable the association to maintain the existing title Chartered Building Engineer and enable members to pursue the additional registrations of Chartered Engineer (CEng), Incorporated Engineer (IEng) or Engineering Technician (EngTech) if they wish. They will also have a clear and defined route to gain further international recognition, as the CEng designation, in particular, is recognised under a number of international treaties, notably the Washington, Sydney and Dublin accords, which affords and supports the recognition of professionals across borders in a wide number of countries around the world.
For CABE members that are either working on projects abroad or looking to work abroad, this provides a recognised route for their qualifications, experience and professional standing to be accepted by regulators in other countries. Both the additional designations and recognition are good for the association, good for its members, and therefore, good for the wider industry.
CABE's members will now, for the first time, have access to a route to the top tier, helping to secure the next generation of building engineers fulfilling the need for competent professionals, ensuring the built environment is both safe and efficient for future generations.
CABE membership has grown in the past five years with notable increases in student and international members. CABE is playing a larger role within building engineering in Hong Kong, USA, Middle East, Asia and New Zealand.
From climate change to the tragic fire at Grenfell tower, to the defects found in Scottish school buildings, these events have only served to reinforce the importance of the role that competent and professionally responsible building engineers play in ensuring society as a whole has a built environment that is both safe and efficient for everyone. These are matters that rise above individual clients and affect stakeholders for many years across society. For that reason, it is essential that the public, clients and regulators can differentiate which professionals can be relied upon and trusted to undertake work to meet these aims. Where individuals do fall short on any occasion, there are the appropriate means to remedy that for the greater good.
For more information on CABE visit the link below
Related links:
Related articles: