The Autumn Statement - the industry responds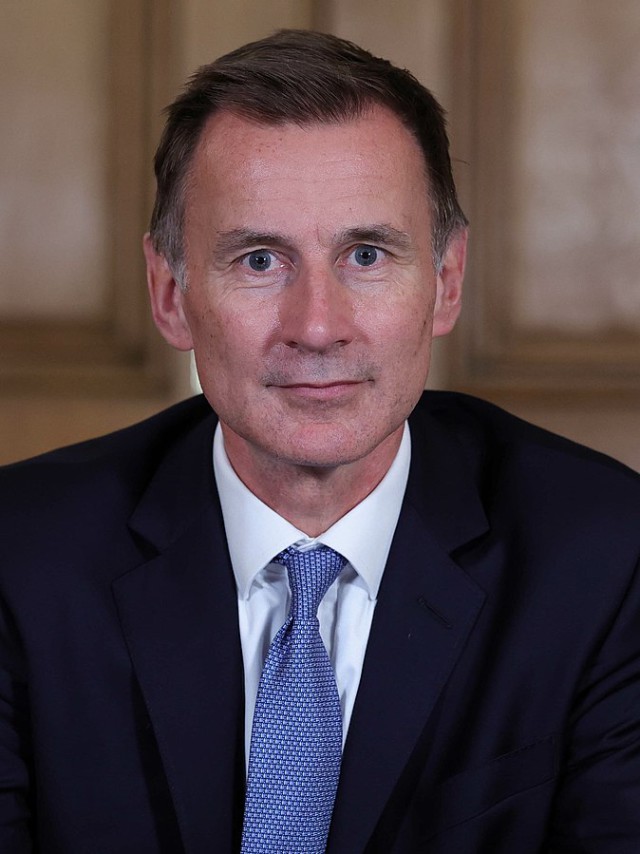 The Government released its Autumn Statement last week. With an economic slowdown on the cards and high inflation, what does this mean for the road to net zero and the Building-Services Industry? We've rounded up how figures from across the industry reacted and what they had to say.
The Chancellor's statement included an aim to reduce energy consumption in buildings by 15% by 2030 and pledged an additional £6bn from 2025 in support -  as well as the creation of a new Energy Efficiency Taskforce (EETF) to oversee the process - but whilst Elemental UK welcomed the chancellor's recognition "of the importance of energy efficiency" overall they were unimpressed, describing it as "a speed restriction or at worse a detour" to Net Zero, although they were relieved that pre-existing energy efficiency schemes remained in place.
Mike Foster, CEO of the Energy and Utilities Alliance (EUA) was blunter in his criticism, saying ""They have missed an open goal to solving some of the energy bills turmoil plaguing the British public. Redistributing these millions of pounds in pointless heat pump subsidies into insulation, efficiency measures, and bills support is really a no brainer", and Russell Haworth of NBS also regarded the statement as a missed opportunity, saying "Construction is responsible for a quarter of UK emissions, and support for the sector to move away from traditional processes and materials would have increased the country's resilience and drive growth.  Furthermore, the Treasury has identified embodied carbon has the most potential to be removed at the design and planning stages. Why isn't changing construction methods on the agenda? This looks like another missed opportunity."
Several commenters took the opposite line to the EUA over heat pumps, including Henk Van den Berg of Daikin UK who said "…it was disappointing that he announced no further support to help people heat their homes and businesses with low-carbon technologies, such as heat pumps. By increasing the number of heat pumps installed in UK buildings, we would both reduce our reliance on imported fossil fuels and reduce energy bills in the long term – and it is an option that is on the table now", and David Lloyd of Johnson Controls UK&I who said "businesses must consider implementing energy efficient plant/technology to drive real insights and introduce AI/ML driven control their energy efficiency. Heat pumps and lighting coupled with renewable energy and green supply will accelerate us past these commitments if we all act quickly to reduce energy intensity and secure our energy supply for the long term. Without smart tech, businesses can't hope to start their journey to make the impactful changes they need to for themselves, the environment, and health of their teams. Legacy infrastructure, lack of interactive control and gas heating within buildings will be a huge barrier to reaching the government's net zero goals by 2030."
The £6bn in additional funding was welcomed by Patricia Moore, UK MD of Turner & Townsend, who said "We welcome the further £6bn of planned investment in the mission to reduce the UK's energy consumption, and the taskforce to retrofit the UK's homes, offices and public buildings. The strategic approach taken to retrofit, already exemplified by the successes of the existing accelerator schemes, can set an example of how targeted spending can stimulate private investment and innovation. They bring benefits to the country and the climate, all without breaking the bank."
Other comments were more cautious in their welcome, with Carl Antzem of Worcester Bosch describing the energy efficiency investment as "a small step in the right direction", and Richard Twinn, associate sustainability consultant at Cundall saying "…the government needs to stimulate growth in construction by investing in energy efficiency measures for existing building stock. The announcement of the new Energy Efficiency Taskforce (EETF) is to be welcomed, but it really doesn't feel like enough. Compelling policy proposals already exist for everything from stamp duty incentives for homes through to mandatory energy ratings for commercial buildings, so yet another taskforce is unlikely to make a difference." 
Wates, Ramboll and Atkins were all broadly positive, with Wates Executive MD David Morgan regarding increased funding as welcome support for "non-domestic landlords to decarbonise their portfolios and transition to a low-carbon future", MD Phillippa Spence of Ramboll adding "This budget has given us confidence in the outlook for our sector in 2023, despite the many headwinds. I welcome the chancellor's ongoing commitment to the Glasgow Climate Pact, his decision to enable growth through increased investment in renewable energy, and to stick with key infrastructure projects and the levelling up agenda.", and Chief Executive, Europe & India of AECOM, Colin Wood, saying "The chancellor's commitment to net zero and honouring the COP26 agreement should also be commended in these challenging times. Investment in renewable energy is a win-win as we target energy independence and efficiency… the Energy Efficiency Taskforce (EETF) funding is much needed as a 15% reduction in energy consumption requires significant investment."
Similarly, Actuate UK welcomed the emphasis on energy, infrastructure and the commitment to COP26 targets, which include 68% reduction in UK emissions by 2030, saying "We are looking forward to working with the newly announced Energy Efficiency Taskforce, as the engineering services sector plays a key part in achieving energy efficient buildings. As a sector with growing opportunities for jobs that will require new skills, we also welcomed the Chancellor's commitment to upskilling." 
Finally, Russell Dean of Mitsubishi Electric responded by proposing a four-point plan which would help the government achieve its goals by incentivising and encouraging insulation and reducing energy use, this being: "
Incentivising and encouraging households to insulate their homes so to use less energy.
Decouple the cost of electricity from gas and review taxation to help a transition away from fossil fuel heating.
Setting an end date for the installation of all fossil fuel fired boilers.
Supporting training for more heat pump installers."
Related articles: