BMS without wires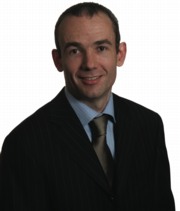 JOHN FALLON explains why the future for building management systems is wireless — and looks at the potential of Zigbee.The UK and Europe in general is a high-wage economy and the main cost of any building-services project is now labour. Building-management systems (BMSs) are no exception, and typically 60% of the project cost is for wiring alone. While manufacturers have been holding steady prices for building controls there is only one way that overall projects costs are going — up. The answer to this dilemma in the long term lies in the introduction of wireless technology.
Refurbishment
Refurbishment projects can gain even more from a wireless solution. Given the dramatic increases in energy costs and new building energy ratings in Part L of the Building Regulations, existing building owners are trying to reduce energy consumption. While plant such as boilers can be replaced relatively easily there is little point in having very modern equipment if it cannot be managed efficiently. Many control systems are well over 10 years old and badly need significant upgrades, but high installation costs are holding building owners back. A wireless solution would unblock many of these projects and result in potential savings of millions of tonnes of carbon. At recent Cylon seminars on energy management the initial questions from attendees are always related to installation costs. They are concerned not just about the direct costs but also the potential disruption costs while works are ongoing. A complete wireless solution would be ideal for retrofit projects, offering the potential of little or no disruption, an accelerated project roll-out and a quicker return on investment.
Economically viable
Wireless sensors have been around for some years, but it is only recently that they have become economically viable for widespread use in HVAC control applications. Previously they have really only been found in places such as museums and historic buildings, where visible wiring is not acceptable. Now that they cost the same or even less than the conventional wired alternative, they are being specified for a wide variety of premises. Office churn is another major issue for BMS. Buildings now need to be flexibly re-fitted based on the requirements of new tenants or simply changes in business requirements. With a wireless solution, changes such as moving walls and office cubicles would be greatly simplified. Being able to use the same wireless backbone for several systems could also reduce engineering, construction, commissioning and operating costs over the entire life of the building. Cylon has implemented a wireless enabled room at its head office. It combines wireless sensors, switches, lighting, fan-coil units, power management etc. in the main seminar facility. Visitors are amazed at the potential of an integrated wireless solution.
Changes
Take for example the need to change an open-plan office to create two new meeting rooms in partitioned spaces. This task is easy with a wireless building. Add two new battery-powered light switches and at the BMS assign the new switches to whatever luminaires are required in the new layout. There is no re-wiring, so no electrician is needed and there is no disruption. The building user saves energy as the new meeting rooms only need lighting when in use. The same goes for local heating and ventilation control. All that is required is a change at supervisor level, not a re-wiring job. Wireless solutions have been accelerating remarkably in IT. However, industrial installations present more significant challenges. The predominant wireless technology in IT is Wi-Fi (IEEE 802.11). This is open spectrum (and the same frequency used by a microwave oven). However, its popularity leads to potential radio interference. Wi-Fi is excellent for PC and PDA based applications, but until now there has not been a wireless network standard that meets the unique needs of sensors and control devices. Sensors and controls do not need high bandwidth, but they do need low latency and very low energy consumption for long battery lives. Early wireless building technologies have been used in niche application, but have been proprietary in nature — causing major interoperability issues. Such early offerings include closed wireless solutions for the domestic-heating market.
Zigbee
However, there is now a global open standard specifically designed with building automation in mind. Zigbee (based on IEEE 802.15.4) now has international support. BMS vendors regularly attend Zigbee workshops. Indeed, the Cylon wireless room uses Zigbee from different vendors in a variety of applications, and the enormous potential is clear. So issues remain to be resolve before we have a wireless building-management system based on Zigbee. First, we would like some greater predictability on battery life. As Zigbee is a low-power standard, switches and sensors can be battery powered. To confidently install such applications, end users need to be assured that devices will run for at least five years. Early tests are very positive, and this issue is being addressed at present. While Zigbee chips are available in commercial quantities, their inclusion in controls and sensors is still a little slow — so it may be two years before there is a full choice of suppliers. However, if the growth in Wi-Fi is anything to judge from this could accelerate quickly. Recent agreement between the Zigbee and BACnet communities means building operators with existing BACnet investments should be able to add new wireless control features to their system with ease. A BMS without wires represents enormous opportunity and is probably the most significant development in the industry in a decade — so ask your BMS supplier what their plans are for Zigbee and when you might see some reductions in overall project costs. A wireless future is certain; it is just a question of timing.
John Fallon is with Cylon Controls, 50 Centenary Business Centre, Hammond Close, Attleborough Fields, Nuneaton CV11 6RY UK
Related links: