Lighting as a key reducer of carbon emissions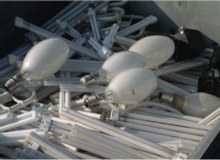 Halving the energy used by lighting in industrial and commercial buildings is easy. If lighting is responsible for 40% of a building's energy use, as it often is, the opportunity for a 20% reduction could be staring you in the face. MIKE HARRINGTON explores the possibilities.he cost of energy used for lighting can be the single largest part of the annual energy bill for a building, particularly commercial buildings. When travelling through any city, a large majority of the office lights can be seen to be on after working hours. This can make for an attractive night-time picture, but the implications of this energy waste are staggering. There are 160 million buildings across Europe, and they use over 40% of its energy supply — thereby generating over 40% of its carbon-dioxide emissions. Of this energy use, lighting alone accounts for 25% of emissions from commercial buildings. With the Government's target to cut greenhouse-gas emissions by 12.5% by 2008 and achieve a national goal of reducing carbon-dioxide emissions by 20% by 2010, the Energy Performance in Buildings Directive (EPBD) exists as one of the key measures to control the use and management of energy in non-domestic buildings. The EPBD is a set of obligations intended to contribute to reducing carbon emissions under the terms of the Kyoto Protocol. It aims to implement the awareness of energy use in buildings, leading to more investment in energy-efficient measures. In the UK, the directive is being enforced through revised Building Regulations, and all new buildings must meet their specified energy performance standards. As well as the guidelines set in place for reducing energy consumption, many businesses are reconciled to the fact that high utility prices are here to stay. Installing newer, more efficient systems with good controls can more often than not halve existing lighting costs, but even good practice and thoughtful maintenance of existing systems can provide lighting energy savings of up to 30%. Adopting the most efficient lighting products and controls can also help to reduce the impact of the Climate Change Levy (CCL) on an energy bill. The CCL aims to encourage business and public sectors to improve energy efficiency and reduce emissions of greenhouse gases through a price levied on individual energy usage. A case in point is Tower Doors, a specialist doors supplier based in Glasgow, that looked to install a new lighting system that would reduce running costs, conserve energy through the new fittings but still achieve the illumination levels required. The new system saw the replacement of now obsolete 8 ft fluorescent fittings and lamps with triphosphor colour 840 reflex baton fittings and lamps. These high-frequency batons and lamps use less power and, therefore, less energy, whilst still offering increased light levels compared to the older technology. Many businesses are still using inefficient lamps that contribute to increased energy costs, such as 8 ft fluorescent tubes. These are now obsolete, as they are about 20% less efficient than other triphosphor tubes and incur higher running costs. Because of their high mercury content, businesses need to adhere to the environmentally friendly and safe disposal of such lamps in accordance to the Waste Electrical and Electronic Equipment (WEEE) Directive — a service that a specialist lighting and electrical company such as Parkersell will provide. Another example of an energy wasteful florescent tube is the T12 halophosphate, which is 25% less efficient than its newer equivalent — the T8. Also having high mercury content, the T12 is becoming more expensive to run and offers specifiers a limited product range. It is not just new technology that can help to reduce costs and energy consumption. Incorporating an efficient lighting control system and becoming aware of wasteful habits can largely contribute to a resourceful and more profitable plan. Despite employees seeing the average working day increasing, there is normally no requirement for electrical appliances and lights to be left on 24 hours a day within a commercial environment.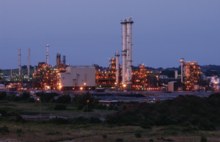 — Dow Corning at Barry in south Wales reduced lighting costs in its buildings by switching off unnecessary lighting during the day, using time-out controls in low-occupancy areas and installing long-life lamps to reduce maintenance costs.
Dow Corning, based in Barry, is a manufacturer of a variety of silicon-based products, technologies and solutions and saw a significant energy and cost saving when it looked to switching off unnecessary lighting during daylight hours, using time-out controls in low-occupancy areas, and the installation of long-life lamps to reduce maintenance costs.
Investment
There is an opportunity during refurbishment or initial construction to ensure that the lighting installation achieves the best possible lighting energy efficiency and quality of light. This minimises annual lighting energy cost, significantly improves whole-life performance, and simultaneously enhances the working environment — so encouraging maximum productivity. Whether it is a long-term investment in energy efficient methods, or a short-term audit of lighting trends, having an awareness of energy used through lighting applications offers real opportunities for achieving significant savings.
Mike Harrington is managing director of Parkersell.
www.parkersell.com
Related links: