Manufacturers have a key role to play in the success of BIM
While BIM (building information modelling) is largely underpinned by the availability of building product models, according to climate control and separation specialist Biddle the work required by manufacturers often gets forgotten. Martin Phillips, group marketing manager comments.
BIM models are 'intelligent', data-rich 3D objects, containing a wide range of information in addition to the physical dimensions found in traditional CAD files. The widespread adoption of BIM is thought to offer many benefits, including cost savings, increased efficiency, collaboration between all parties involved in the construction process, improved building design and facilities management and reduced on-site clashes.
Building designers are starting to use BIM more frequently (1). We are already seeing requests for BIM models on tender documents, and as they become mandatory for publicly funded projects in 2016, this trend is only set to increase.
The National Building Specification (NBS) Object Standard document states: 'The availability of manufacturers' BIM objects is an important factor in achieving success with BIM. The number of manufacturers engaging with BIM is rising, but not quickly enough. The construction industry needs a comprehensive library of manufacturer BIM objects.'
But, in reality, how easy will this be to achieve?
So far, much of the focus has been on architects, engineers and consultants, and how they are going to benefit from BIM and how it will change their working practices. However, with the key ingredient of any BIM project being BIM objects — data-rich 3D models of products — we would suggest that it is the manufacturers of building products (such as ventilation products and air curtains) that are the key to driving the future success of BIM.
Anecdotal evidence suggests that many manufacturers are aware of BIM but are yet to embrace it and that they are reactive rather than proactive in their approach. It is often having the opportunity to pitch for a contract on a building project based on BIM that will spur a manufacturer into action. They might then end up with too little time to make the move to BIM and fail to get their products specified as a result.
The move to BIM radically changes what manufacturers need to do in order to have their products specified for public-sector projects. Instead of offering a set of 2D drawings, they will need to provide 3D files with metadata attached.
For some manufacturers this isn't an easy task. Moving from 2D to 3D modelling requires new skills and investment in new software and additional resource. They will also need to ensure they are keeping data in a standard format that everyone can use; the introduction of the NBS BIM Object Standard has put an important framework in place for manufacturers, and is providing a level of consistency for BIM objects — which in turn provides reassurance about quality.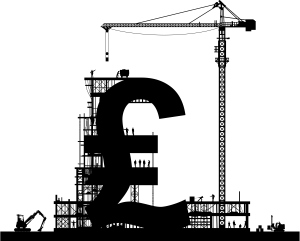 They will also have to utilise appropriate data-exchange tools, as once the BIM objects are created, they need to be added to a central product library so they are readily available to building designers (2).
At Biddle we are embracing BIM, and as a leading manufacturer we have been able to make a significant investment in this area. With many public-sector customers, it was critical for us to have BIM files readily available and to meet the standards that central Government and, increasingly, local government are demanding. It is also good practice for us to make product information readily available to customers, and we see the benefits as far-reaching.
A great deal of preparation has been required. We needed to make sure our plans, drawings and specifications were up to date and available in the correct format. We also needed to ensure that we had 3D BIM files for all the products we wanted to add to the BIM library. The BIM models produced by us will be downloadable from the National Building Specification (NBS) library (launched in 2012) via a link from its website.
In the first instance, BIM is about being more competitive, especially where Government contracts are concerned. In the longer term, it's about making information more readily available to drive efficiencies. BIM is not just about technology; it's about the behaviour and culture of the construction industry, and the collaborative element of BIM is rapidly evolving. BIM is likely to become more intelligent, more energy efficient and, thanks to standards development, more consistent.
BIM has the potential to improve the process of designing, constructing and operating buildings. Most manufacturers are aware of BIM, but with the 2016 deadline for public-sector projects approaching, the pressure is really on to become proactive rather than reactive.
Notes
(1) An NIBS (National Institute of Building Sciences) survey of 1000 construction professionals revealed that 95% of them were aware of BIM and 54% had used BIM on at least one project in the last 12 months. The NBS (National Building Specification) National BIM Report 2014 found that over 75% of construction professionals want manufacturers to provide BIM objects, and 80% said BIM is the future of project information.
(2) Over half of respondents from the fourth annual NBS National BIM survey said they were sourcing BIM objects from a specialist BIM library.
Related links:
Related articles: